Great Keppel Island… An Island Holiday at its absolute best!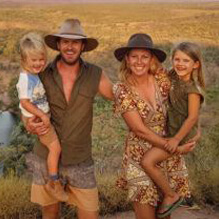 Written By: Tracy Morris
About the author:
The mother behind the award winning family travel blog theblondenomads.com.au shares with us her magical island getaway, as she island hops from Pumpkin Island to Great Keppel Island with her Blondie tribe in tow.
Just a short boat ride from Keppel Bay Marina in Yeppoon, you will find Great Keppel Island – an amazing island where you can experience the beauty of The Southern Great Barrier Reef – one of the 7 wonders of the world.