7 dining spots with a difference – Where to eat in and around Yeppoon
From paddock to plate, ocean to earth, the Capricorn Coast is brimming with dining experiences that will enable you to explore the local flair and flavour of our diverse destination.
Straight from our farms and food forests, we invite you to jump on the Taste Capricorn Coast trail, and check out these dining hotspots offering the freshest local produce.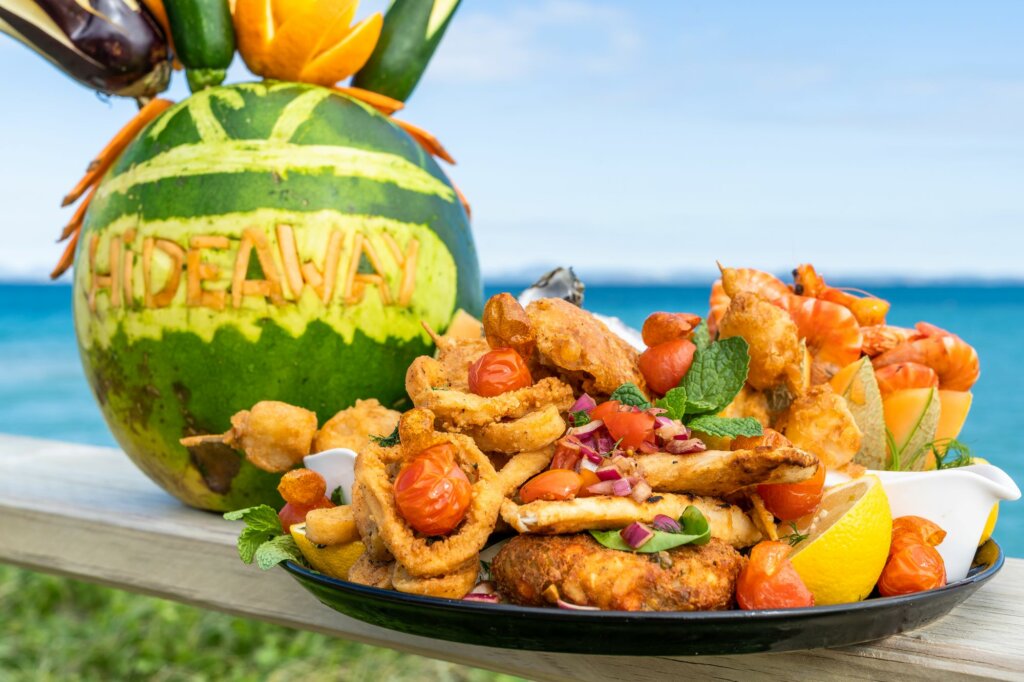 Great Keppel Island Hideaway
Taste tropical paradise and dine in a relaxed setting on Great Keppel Island just a 30-minute ferry ride from Keppel Bay Marina. Enjoy fresh caught mackerel paired with an ice-cold beverage overlooking pristine white beaches, surrounding islands and listen to the gentle sounds of the ocean lapping the shore.
Great Keppel Island Hideaway's Bar and Bistro is the perfect place to catch a sunset from the best vantage point on the Island!
Great Keppel Island Hideaway is a proud member of Taste Capricorn Coast.
---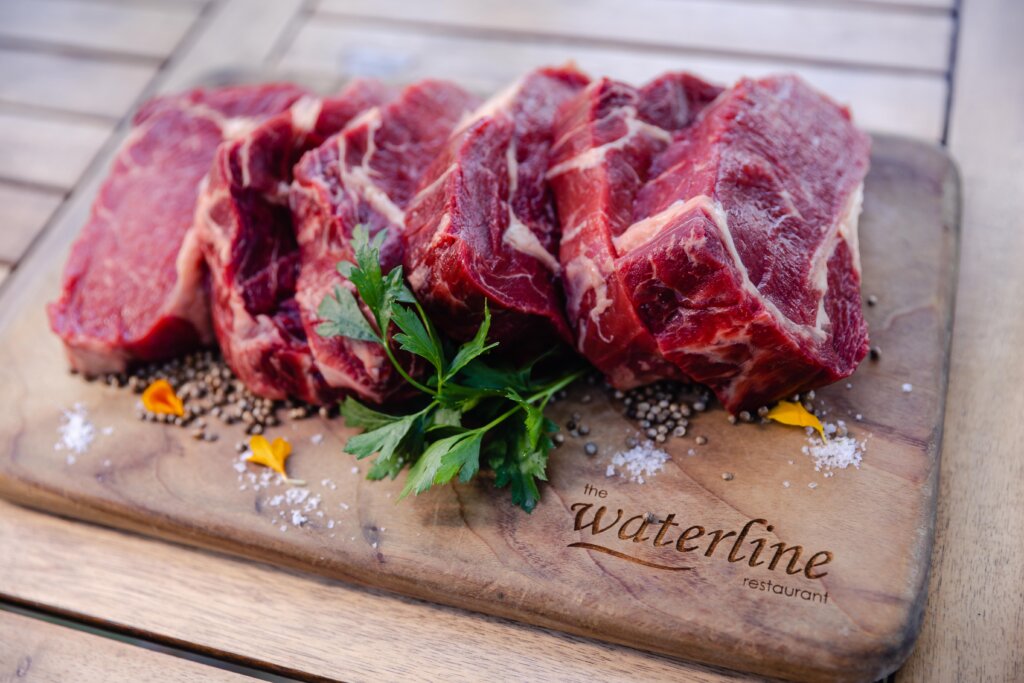 The Waterline Restaurant, Keppel Bay Marina
Situated on the water's edge of Keppel Bay Marina, the hub of marine tourism on the Capricorn Coast, boasting uninterrupted views of boat and the marina, The Waterline Restaurant is known for their al fresco dining and friendly hospitality.
Offering the quintessential Capricorn Coast and Southern Great Barrier Reef dining experience, The Waterline Restaurant features the best local beef and seafood, with a focus on a paddock to plate experience.
The Waterline Restaurant is a proud member of Taste Capricorn Coast.
---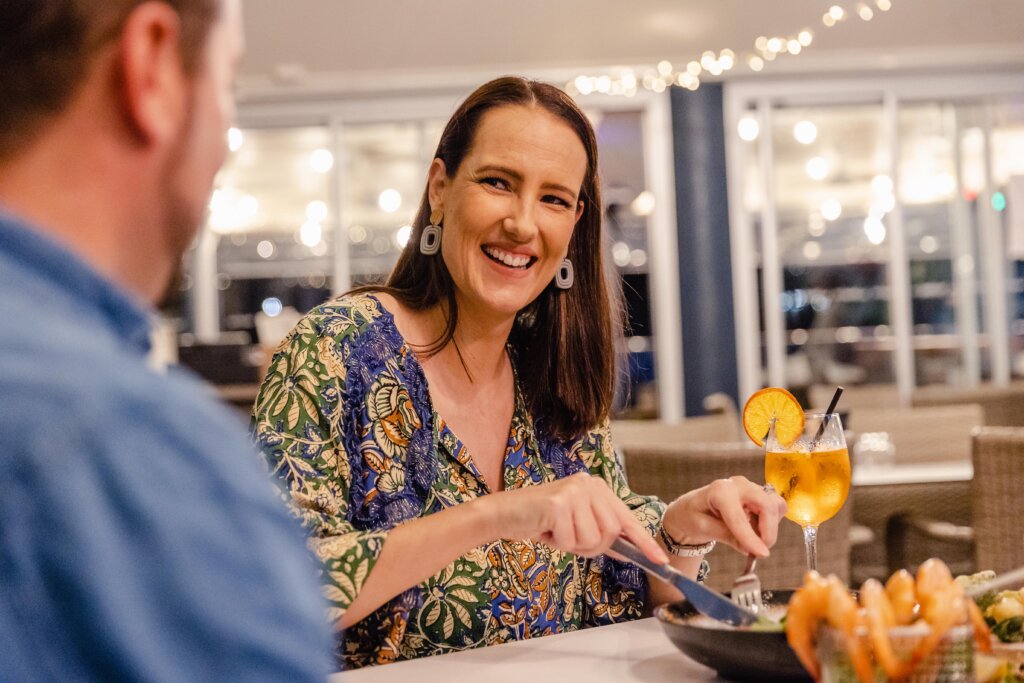 Beaches Restaurant, Rosslyn Bay
Located just metres from the sands of Kemp Beach and Keppel Bay Marina, Beaches Restaurant is renowned for consistently serving up some of the most exquisite dishes featuring their very own grass-fed beef, local seafood, and chemical-free produce from their nearby permaculture farm High Valley Dawn. Beaches is famous for providing Central Queensland's premier paddock-to-plate experience. Specialising in Modern Australian cuisine their dishes are melt in your mouth divine and brimming with the flavours of the Capricorn Coast, there dishes are the true essence of local.
Beaches Restaurant is a proud member of Taste Capricorn Coast.
---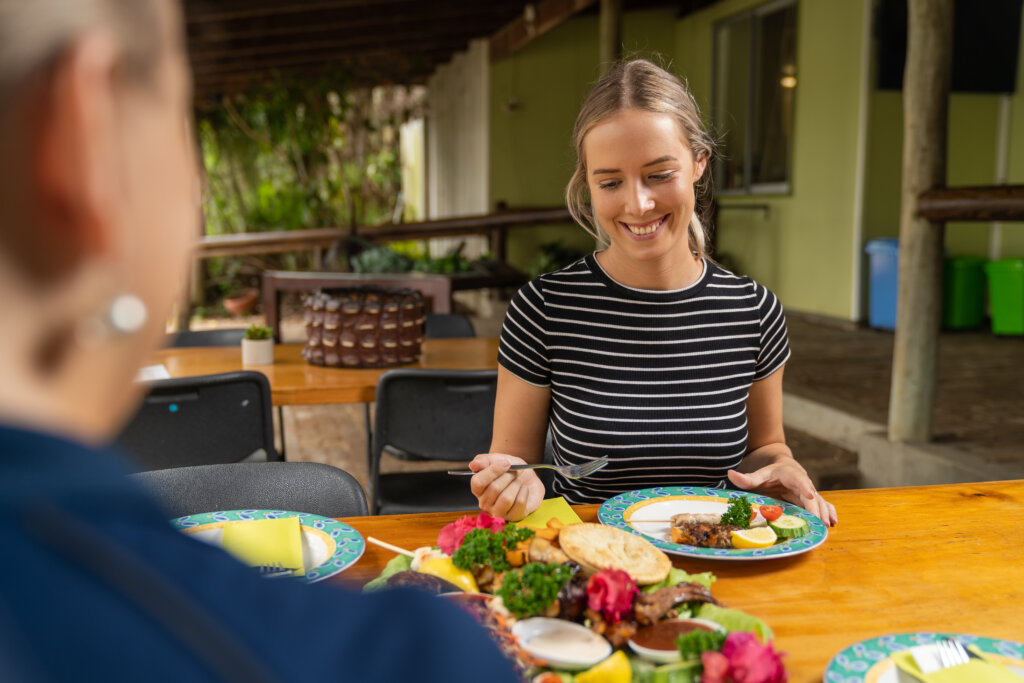 Koorana Crocodile Farm
Koorana Crocodile Farm is a commercially operated crocodile farm and restaurant located half an hour drive from Rockhampton or Yeppoon. Have lunch amongst the crocs with their restaurant open in between tours from 12 pm- 1 pm for ticket holders only. Their onsite processing ensures the croc meat is as fresh as possible and in combination with recipes handed down through the generations, you are guaranteed a unique paddock to plate experience like no other. Expand your palate and try a tasting platter with a selection of croc pie, Asian style croc patties, croc ribs marinated in honey and soy, croc kebabs and a croc steak.
Koorana Crocodile Farm is a proud member of Taste Capricorn Coast.
---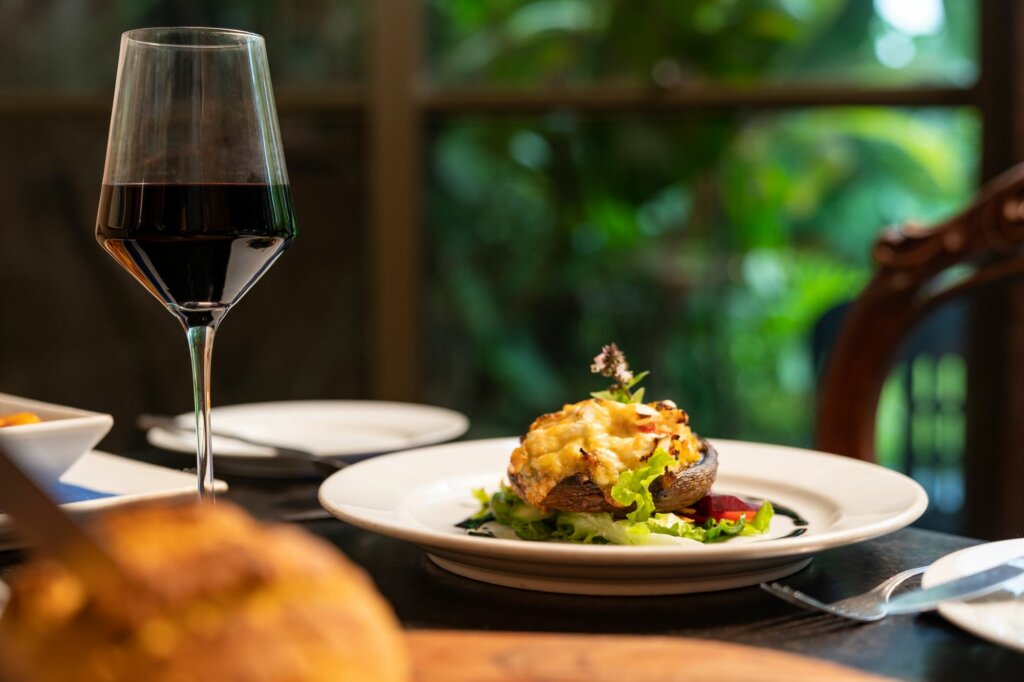 Ferns Hideaway Resort, Byfield
Taste tranquility at Ferns Hideaway Resort. Dine amongst the Byfield rainforest and be spoilt with tasteful dishes created with some of Capricorn Coast's finest produce. On Saturday nights listen to live music from talented local musicians and emerging artists by the fireplace and be immersed in the atmosphere and magic of Ferns Hideaway. Ferns Restaurant is fully licensed and has an extensive range of Australian and international wines, beers, and spirits to choose from as well as a delicious cocktail menu featuring our all-time favourite, the Ferns Footloose!
Ferns Hideaway Resort is a proud member of Taste Capricorn Coast.
---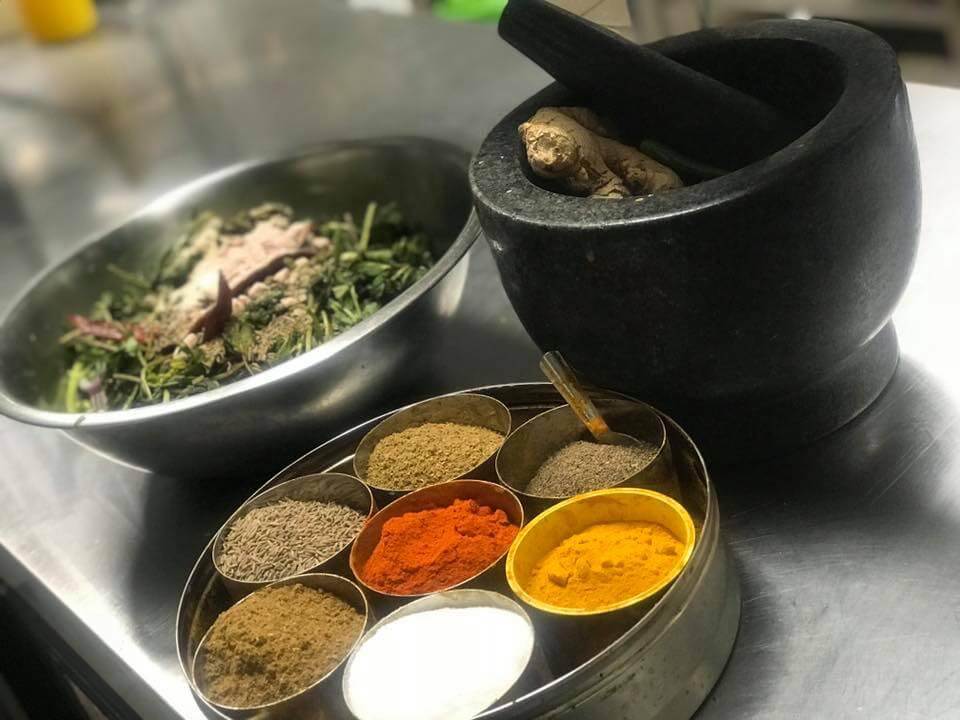 Trufusion Indian Bar & Grill
Let TruFusion Indian Bar & Grill take you on a culinary journey through the Indian Subcontinent and discover why Indians treat each meal as a celebration. Explore the vast array of delicate herbs and spices that will tantalise your taste buds.
Overlooking Rockhampton's Fitzroy River, the Trufusion experience is one not to be missed!
---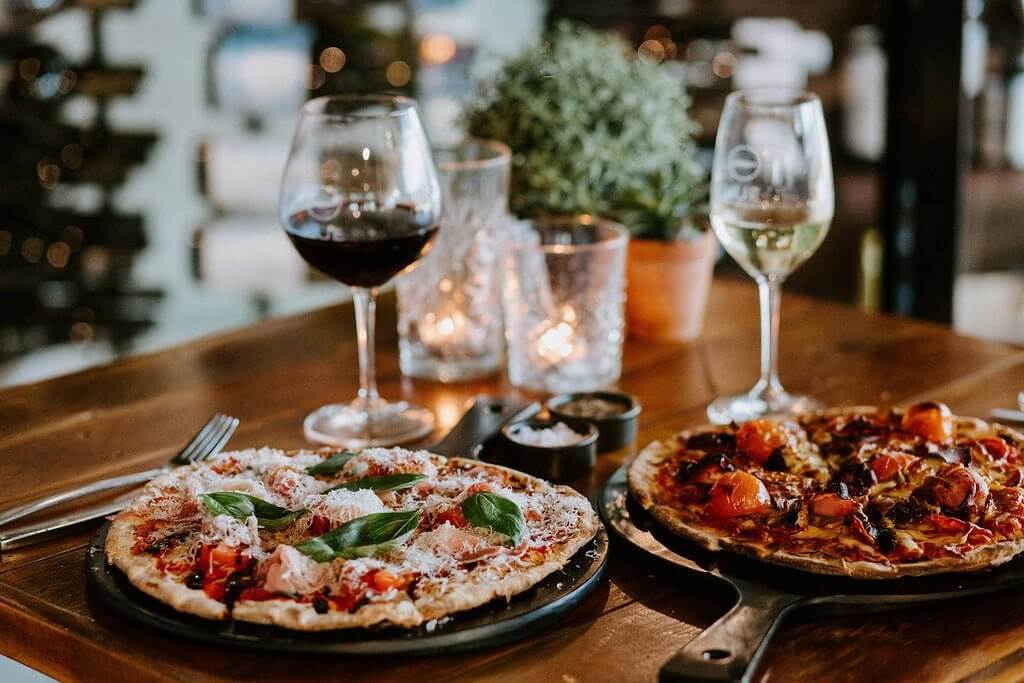 Vue Wine Bar & Restaurant
Vue Wine Bar and Restaurant ushers in a relaxing and contemporary atmosphere on the picturesque Capricorn Coast in Yeppoon. Sleek spaces, soaring ceilings and modern design achieve a unique atmosphere while your every need is met by friendly staff.
Their head chef creates everything in-house and pioneers the future of modern Australian cuisine. Chef uses the freshest and finest ingredients to produce meals that will have your senses in euphoria. In addition, vue has chosen a leading Sommelier to hand-pick an extensive and perfect wine list that will complement all meals.