12 coffee's worth stopping for across the Capricorn Coast
We all know that for coffee-connoisseurs, there is absolutely no compromising on quality, so we have compiled a trail of the destination's best brews to put some balance, aroma, and brightness into your day.
From Rockhampton to Emu Park, Yeppoon to Byfield, and everything in between, the Capricorn Coast region is home to some of the best locally owned coffee shops.
Whether you are in search of a straight-up black coffee to kick start your day, or a relaxing latte or cold beverage to sooth your afternoon, we are certain you will find what you crave.
Check out our list of coffee's worth stopping for…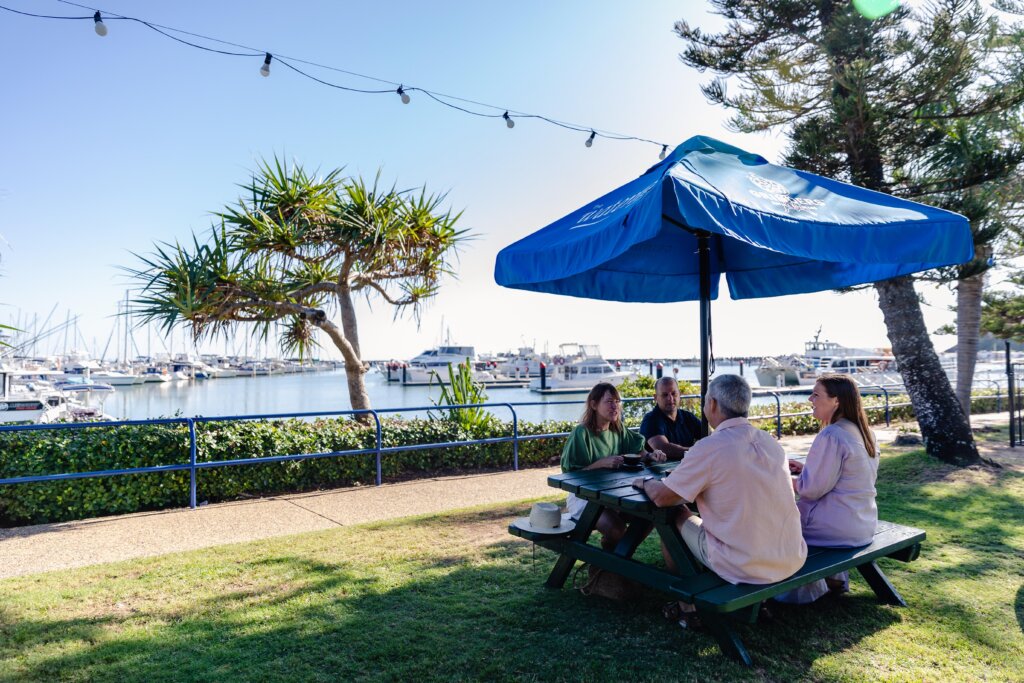 CAPRICORN COAST
The Waterline Restaurant – Keppel Bay Marina
Address – 1 Waterline Way, Rosslyn
Your Grinders Coffee awaits you at The Waterline Restaurant at Keppel Bay Marina. And the only thing better than a great coffee… is a great coffee with a view. Relax and enjoy the beautiful alfresco setting which offers the ultimate waterfront location. Open from 7am everyday!
The Waterline Restaurant is part of the Taste Capricorn Coast Food Trail.
Discover Taste Capricorn Coast and follow the flavours.
---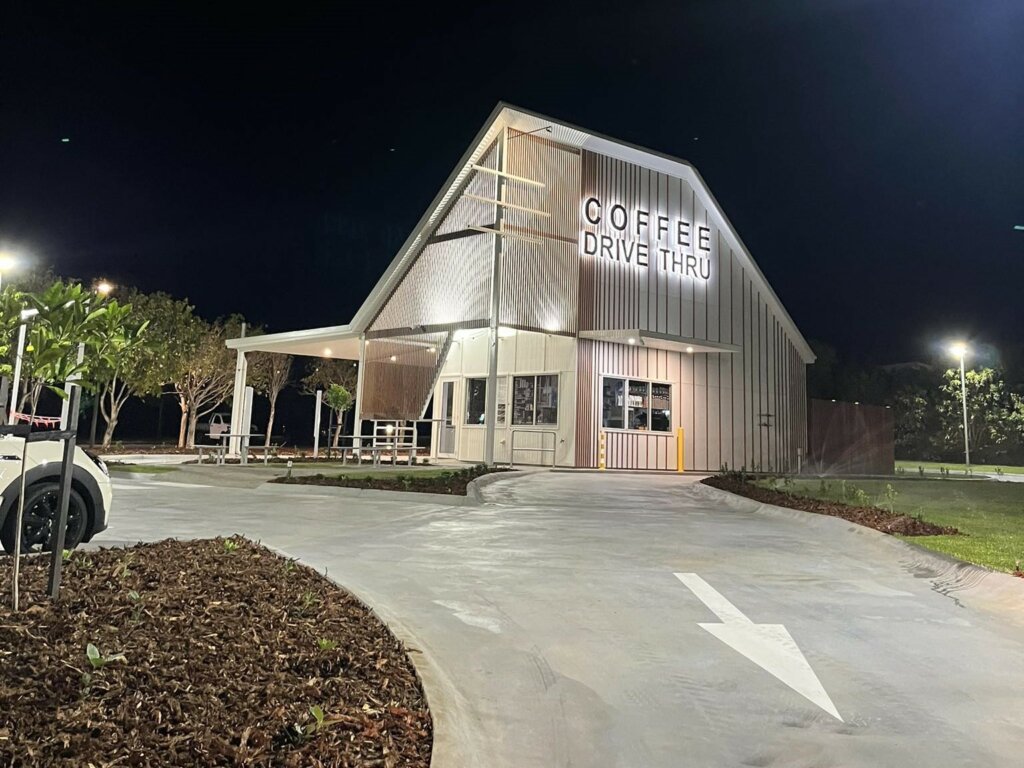 CocoBrew Express Yeppoon
Address – 6 Hoskyn Drive, Yeppoon
CocoBrew Express is Yeppoon's premiere custom designed drive-through cafe serving amazing food and coffee. Situated a stone's throw from the Capricorn Coast Hospital and Health Service, and perfectly positioned for that quick morning coffee run, CocoBrew Express is ready to fill your cup with great coffee, great service and a smile! Open Mon – Fri from 5am – 5pm, Saturday from 6am – 2pm and Sunday from 7am to 1pm.
---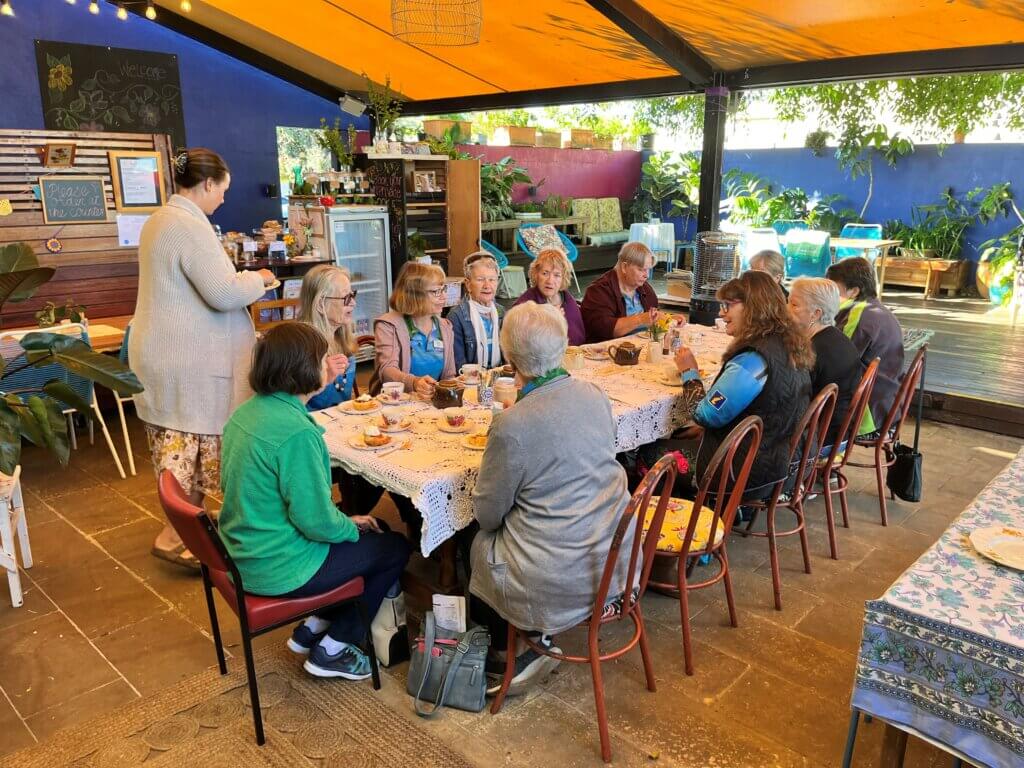 Stir & Stitch – Yeppoon
Address – 35 Arthur Street, Yeppoon
Enjoy the perfect day out with a 'slow coffee' served in a French Press plunger at Stir & Stitch. Pair it with a freshly baked house-made scone, and things cannot get any better. The teahouse is open from 9am Wednesday to Saturday.
---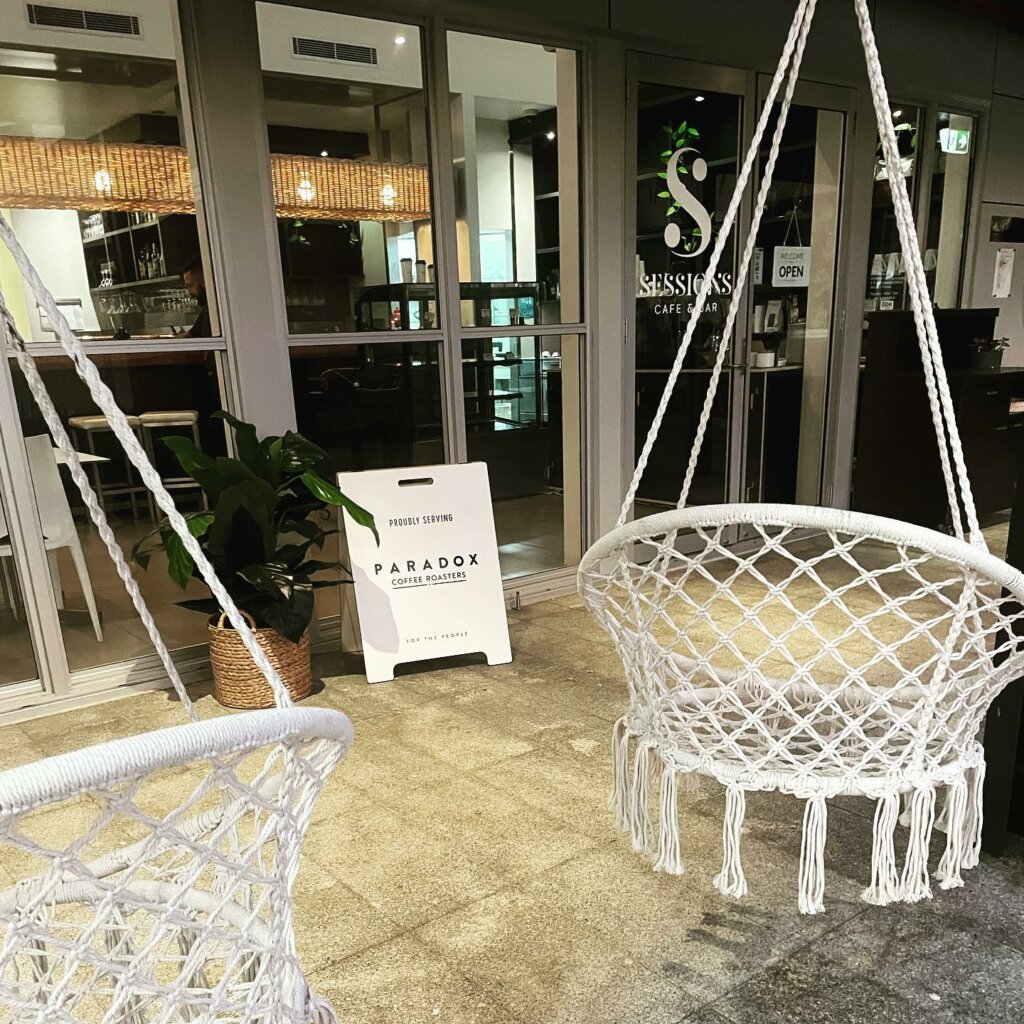 Sessions Café & Bar @ Seaspray – Zilzie
Address – 28 Cocoanut Point Drive, Zilzie
Sessions is a hidden gem located within the Seaspray Health and Fitness Centre. The bustling café offers a relaxed and friendly atmosphere to relax and socialize. The café has plenty of indoor and outdoor seating, and an extensive menu of healthy and delicious food options to compliment your Paradox coffee fix. Open from 5.30am Mon-Fri and from 7am Saturday.
---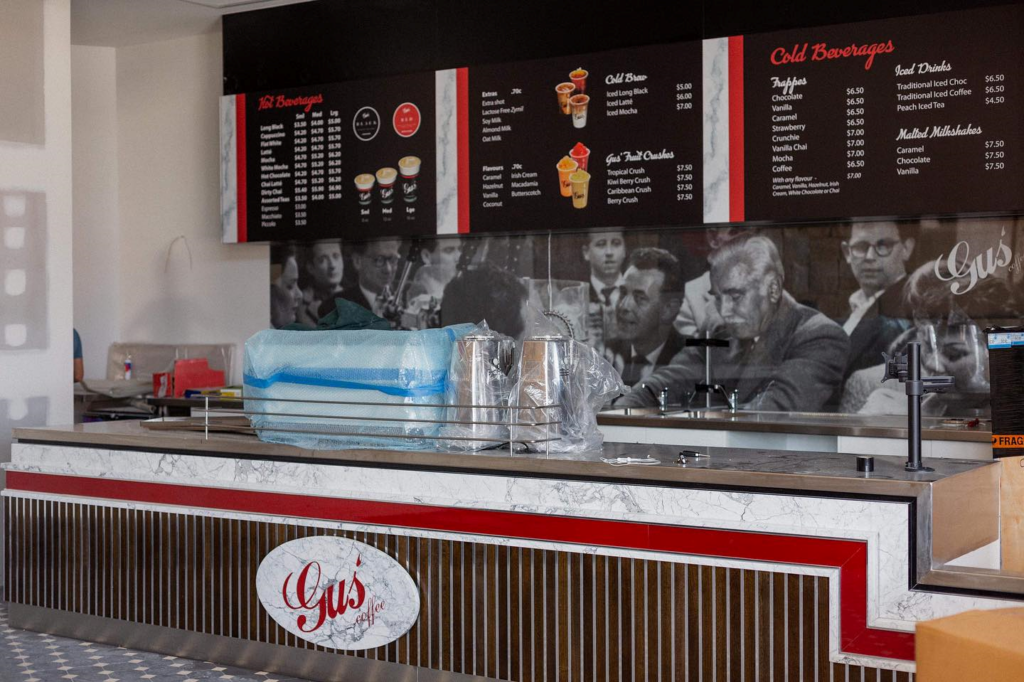 Gus' Coffee – Yeppoon
Address – 1 Homemaker Drive, Yeppoon
Gear up for the fastest, friendliest, tastiest drive-through coffee on the Capricorn Coast. Or if you choose to sit down in their café, prepare for exceptional coffee, genuine customer service and shorter wait times. Gus' Coffee is a local franchise with all local owner operators. Open from 5am every day.
---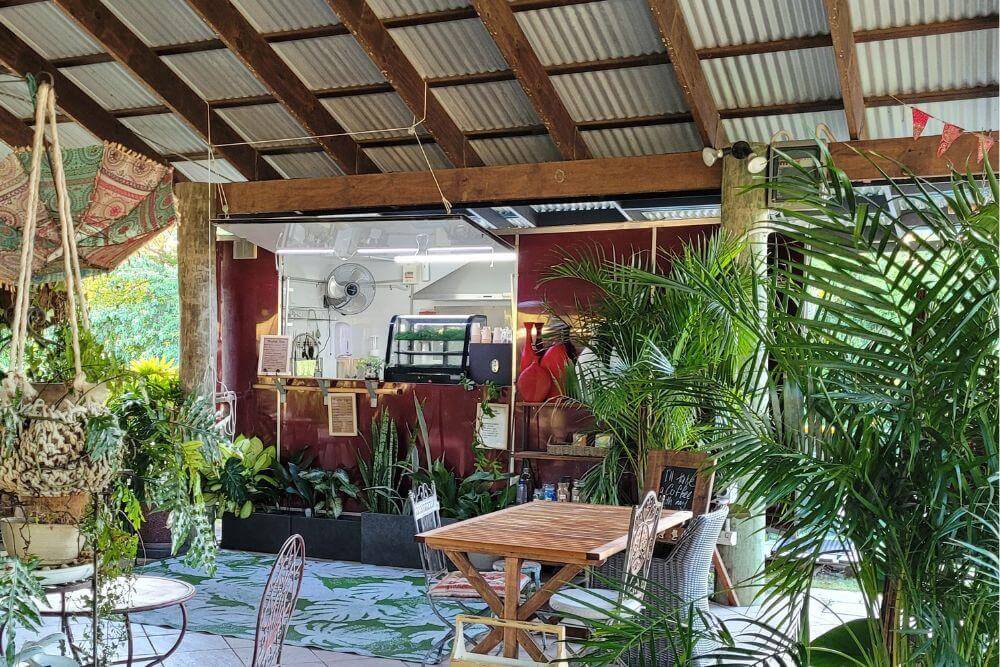 Nourish Café @ Tanby Garden Centre – Yeppoon
Address – 178 Kinka Beach Road, Tanby
Surrounded by plants, pots, homewares, gifts, turf and gardening needs, Nourish Café is a delightful addition to Tanby Garden Centre in Yeppoon. Nourish has a strong emphasis on homemade and wholefoods, and their coffee or Roogenic tea soothes the soul.
Nourish @Tanby Garden Centre is part of the Taste Capricorn Coast Food Trail.
Discover Taste Capricorn Coast and follow the flavours.
---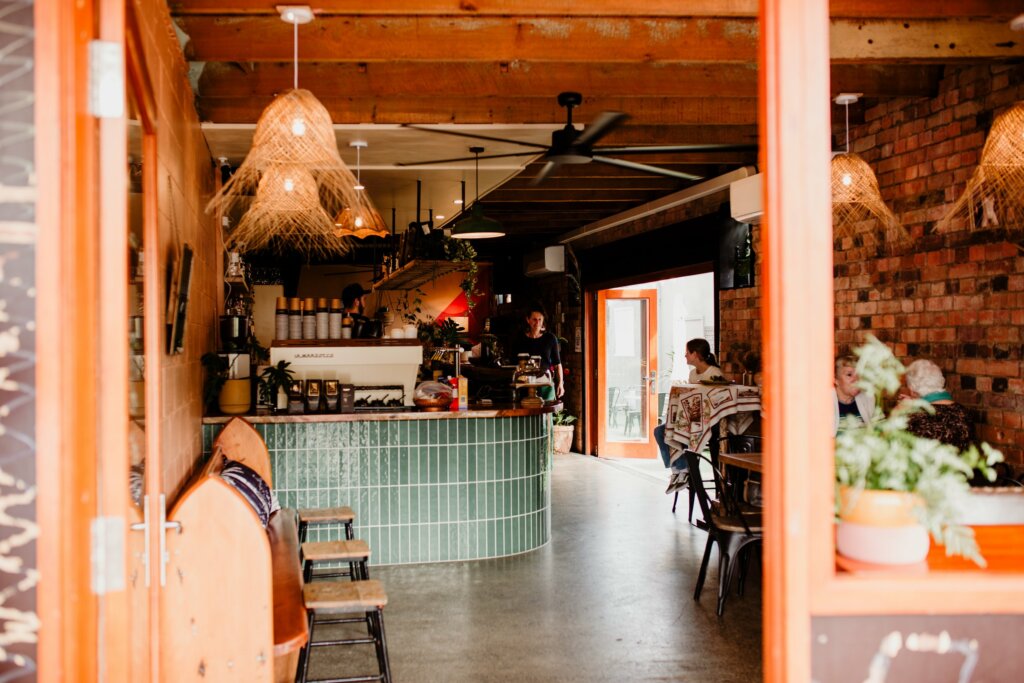 The Alley – Yeppoon
Address – 14 Normanby Street, Yeppoon
Based in the heart of Yeppoon, The Alley is an oasis that feels familiar yet in the same moment, inspires a thought. It is the base to slow down, unwind and appreciate the little things… over a coffee!! Catering for the dine in and on the go customer, The Alley serves A.R.T by Allpress Coffee. Open from 6.30am daily.
---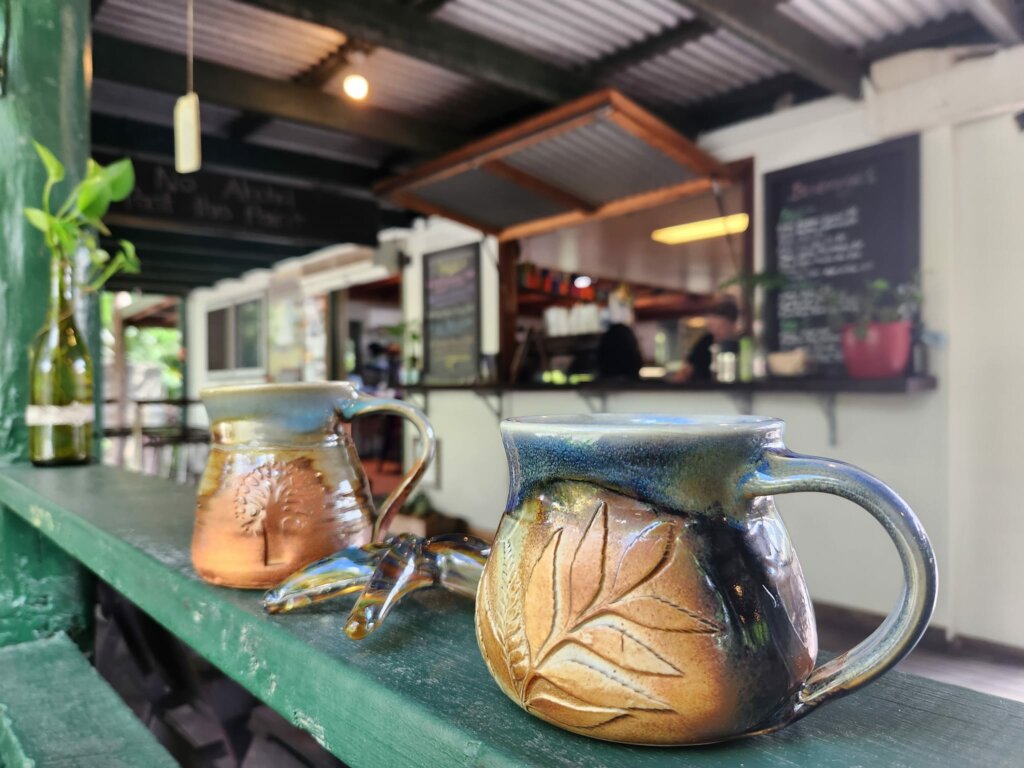 Byfield General Store – Byfield
Address – 2234 Byfield Road, Byfield
Set among the lush greenery of Byfield, exuding laid back vibes and serving delicious coffee, is Byfield General Store. Unique and quirky, this little store is the stepping-stone to exploring Byfield National Park and State Forest. Open from 9am – 4pm every day.
Byfield General Store is part of the Taste Capricorn Coast Food Trail.
Discover Taste Capricorn Coast and follow the flavours.
---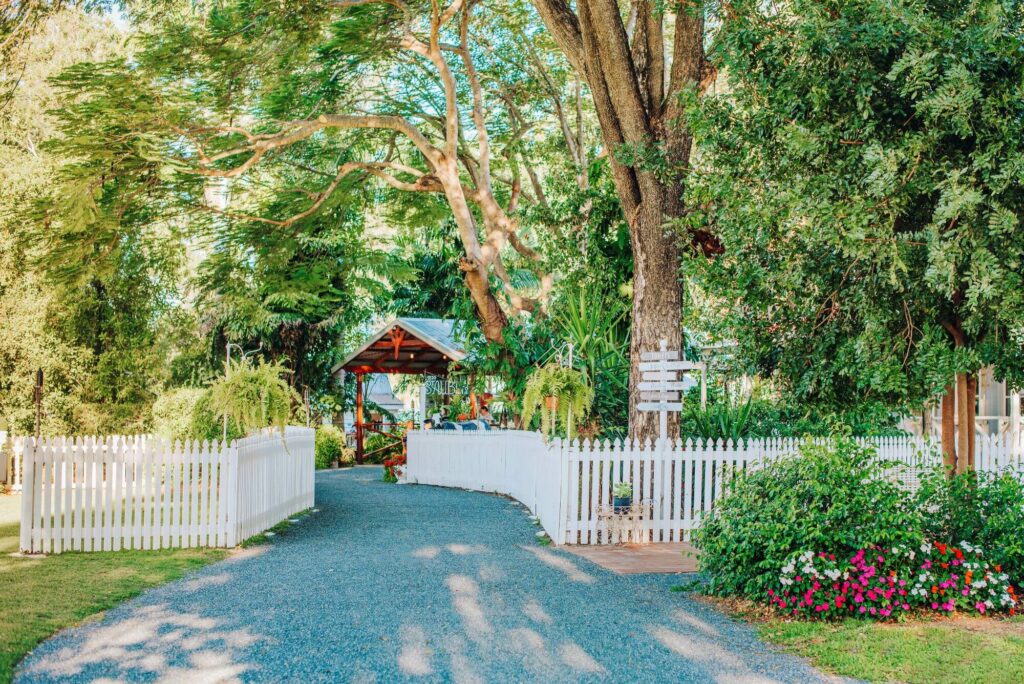 ROCKHAMPTON
St Aubin's Village
Address – 73 Canoona Road, West Rockhampton
Set on a total of two acres and consisting of a beautiful open paved courtyard surrounded by cottage gardens, the historic St Aubin's Village is ready to welcome you to their slice of paradise. The teahouse serves up magnificent Barista Coffee and while you are there, visit the gift shop featuring local handmade and boutique items.
---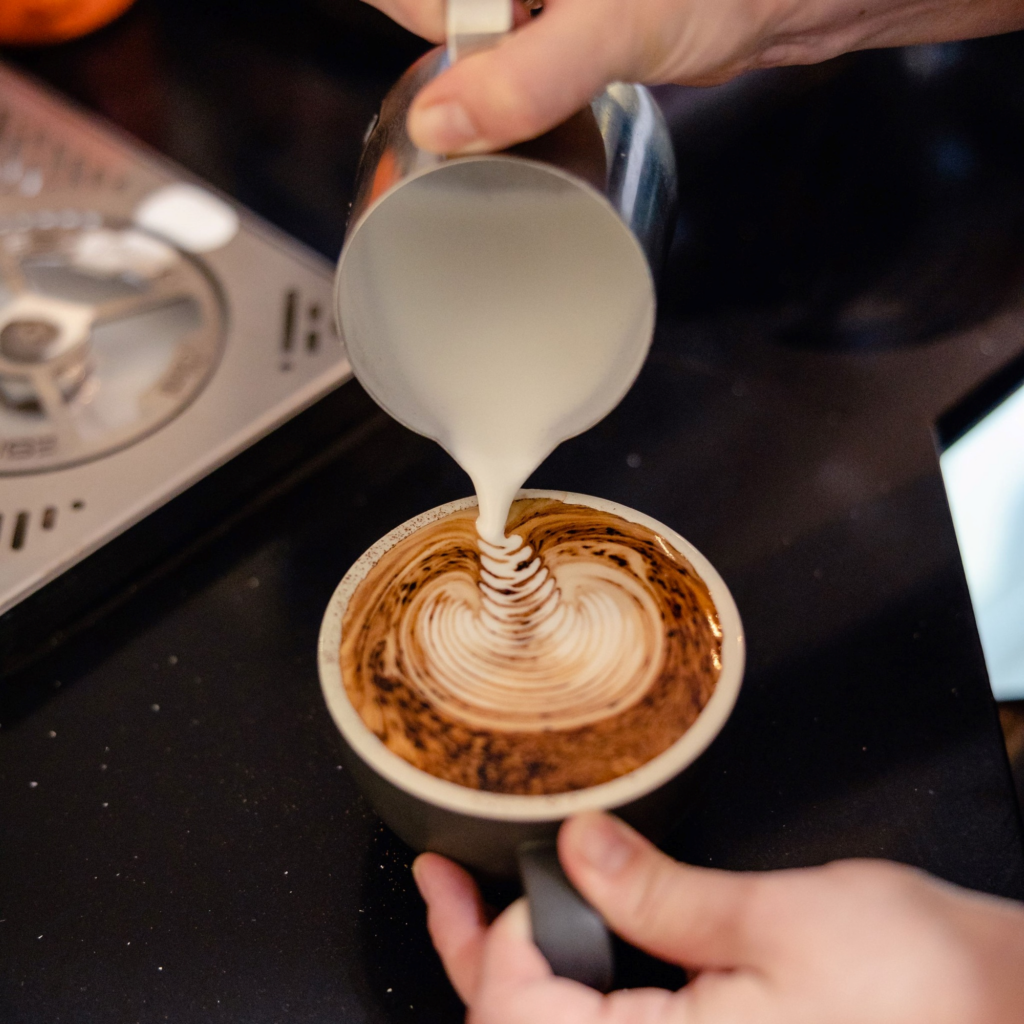 Riverston Tea Rooms
Address – 186 Quay Street, Rockhampton
Established in 2018, Riverston Tea Rooms is located along Rockhampton's historic Quay Street. Sip beneath the chandeliers or watch the world wander by whilst you sit on the verandah. Riverston Tea Rooms offer 'not to be missed' indulgent High Tea's on the last Sunday of each month, but bookings are essential. Open from 7.30am Tues – Fri.
---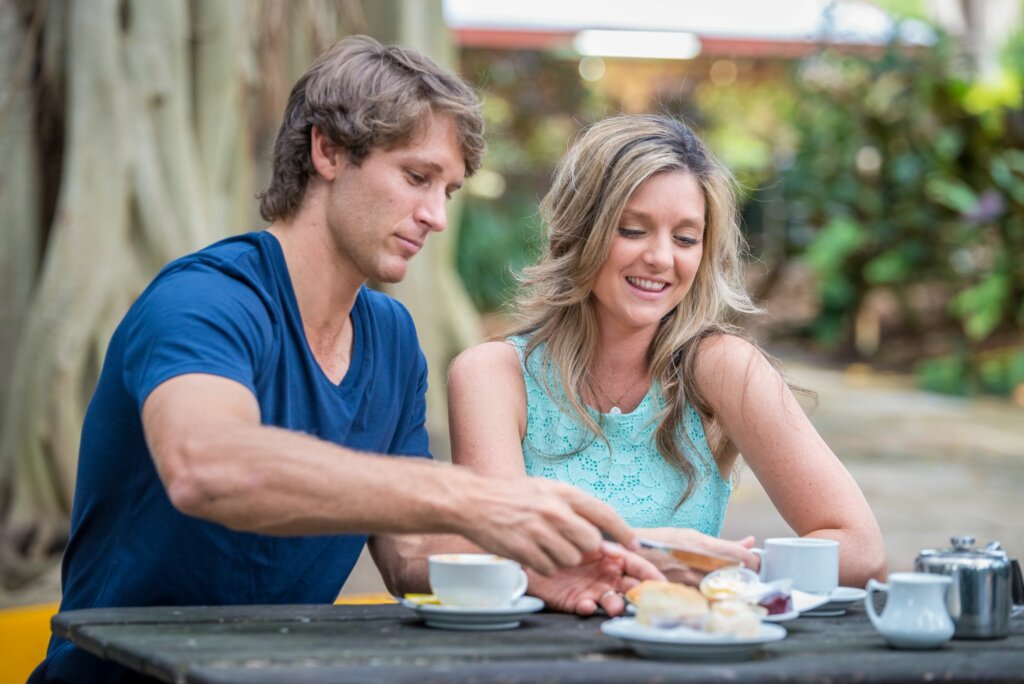 Gardens Tearooms
Address – Spencer Street, Rockhampton
The Gardens Tearooms is located within Rockhampton Botanical Gardens and sits proudly under a Giant Banyan Fig. Grab a coffee daily from 8am and take a stroll through the Gardens or find a picnic table and while the day away.
---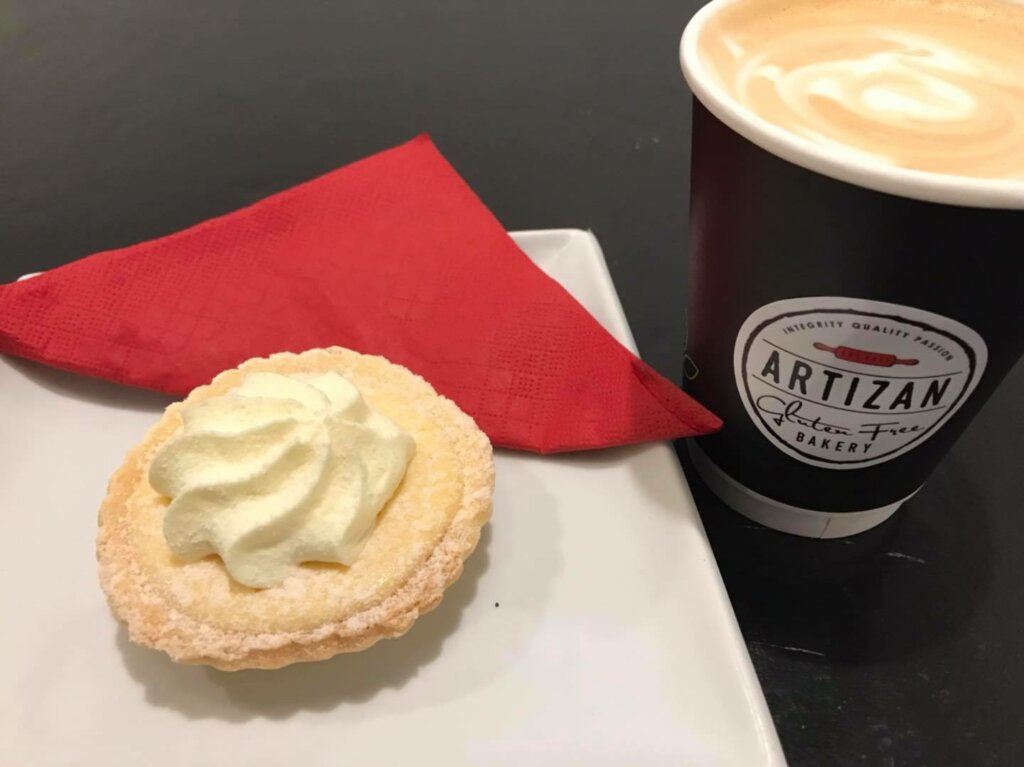 Artizan Gluten Free Bakery
Address – 159 East Street, Rockhampton
While Artizan Gluten Free Bakery's goal is to provide quality gluten free bakery products to people all over Australia, they also happen to make a banging coffee! Located in the heart of Rockhampton, Artizan invites you to sit down and relax with their specialty homemade coffee blend. Open from 7.30am Mon – Fri and from 8.00am on Saturdays.
Artizan Gluten Free Bakery is part of the Taste Capricorn Coast Food Trail.
Discover Taste Capricorn Coast and follow the flavours.
---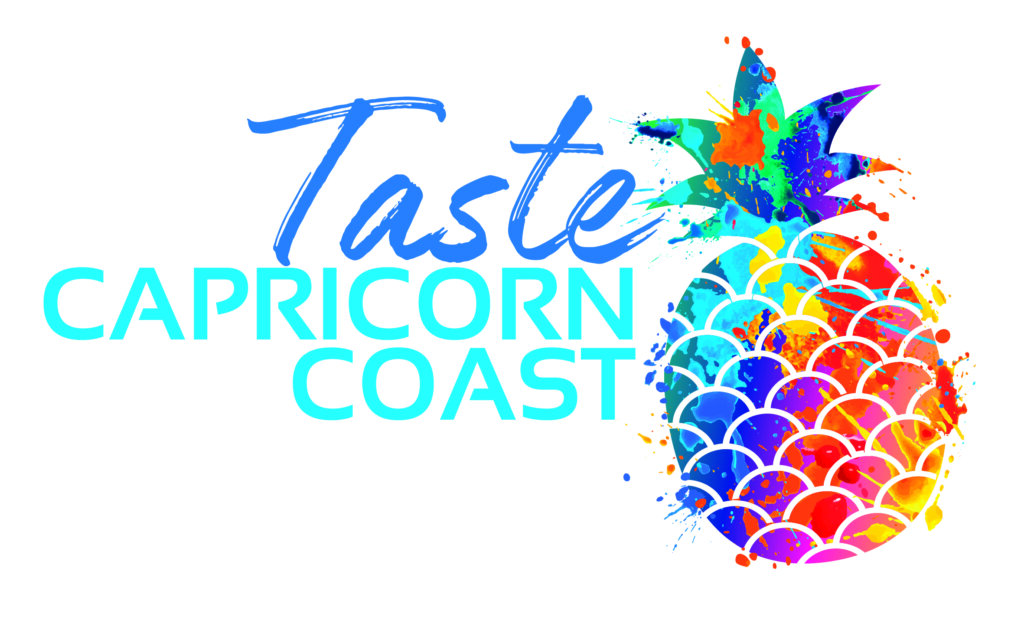 Taste Capricorn Coast
Taste Capricorn Coast is a celebration of local flavours with a colourful array of producers, eateries, retail outlets, markets and farm experiences. Let your taste buds travel along the Capricorn Coast from Australia's largest pineapple farm to fifth-generation farm stays, to numerous delicacies including locally made moringa spaghetti, fresh off the boat chilli mud crabs and smoked crocodile.