Top 12 Winter Activities in Rockhampton and the Capricorn Coast
Abundant with stunning sub-tropical days teeming with sunshine, Rockhampton and the Capricorn Coast is filled with cool activities to fill your holidays with Winter warmth.
While we don't get to build snowmen or walk glaciers in our Southern Great Barrier Reef destination, we have your Winter bucket list sorted.
Whether you are seeking adventure, animals, or ancient history, check out our Top 12 Winter activities…
---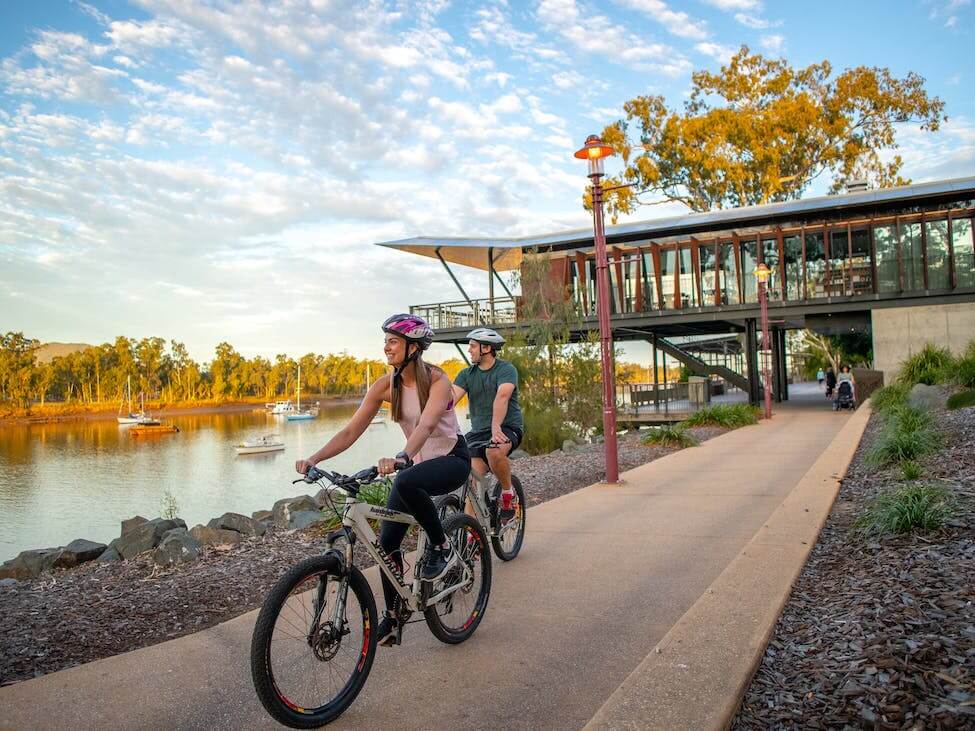 Walk, ride or cycle your day away…
We encourage you to set the morning alarm a little earlier, grab a friend or family member and step into the great outdoors to bond with some of our region's most inspiring landscapes. There are loads of options to choose from in our backyard, but we have picked a few favourites to whet your appetite and kick start your walking experience. And the best part… you don't have to travel long distances to visit some spectacular and unforgettable sights!
Check out the Great Keppel Island's web of hiking trails, the Pineapple Rail Trail, Lammermoor Shared Path, and Rockhampton's Riverfront Precinct to name a few. Find out more – https://www.visitcapricorn.com.au/8-pathways-to-walk-ride-cycle
---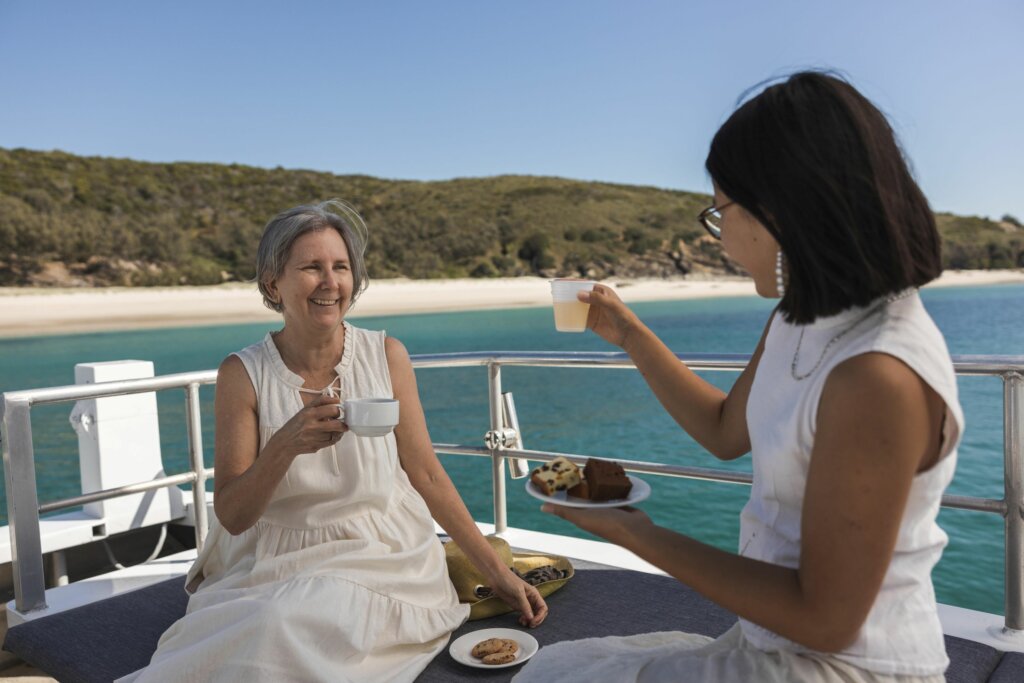 Hoist your sails and explore the Southern Great Barrier Reef…
Relish in the clear, blue winter days atop the Southern Great Barrier Reef and indulge in the calm clarity of Keppel Bay.
Freedom Fast Cats offer an all-day Adventure Cruise visiting Great Keppel Island. Cruising through the magnificent island bays, this cruise offers relaxation, reconnection to the reef, and refreshments on board. Freedom also operates a Glass Bottom Boat Tour.
Funtastic Cruises invites you to fulfill your dreams on their cruising catamaran. Throw in a line, do some whale watching or just relax on the deck. Choose a day trip, sunset cruise or stay the night!
---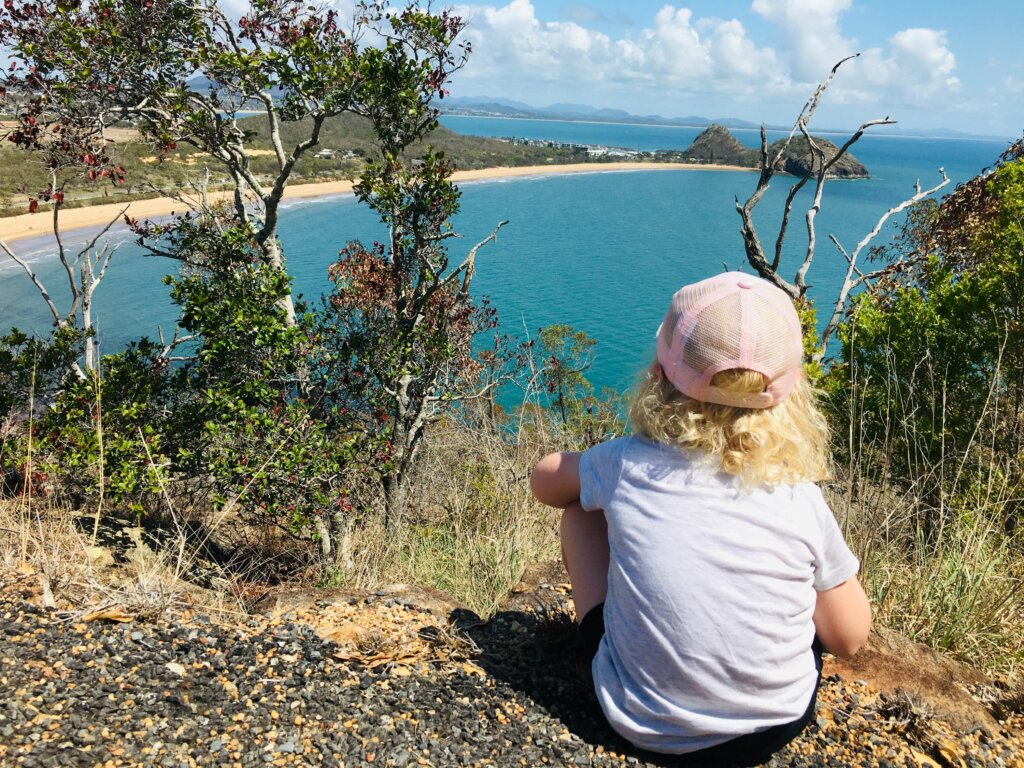 Explore protected and pristine landscapes…
Our destination is filled with stunning national parks that are perfect for exploring on a cool winter's day. Be blown away by incredible views, lush landscapes, and fresh rainforest edged creeks. Check out our top 6 national park experiences:
Mt Etna Caves National Park
Capricorn Coast National Park
Mount Archer National Park
Keppel Bay Islands National Park
Byfield National Park and Conservation Area
Byfield State Forest
Click here to learn more – https://www.visitcapricorn.com.au/top-insider-experiences-for-capricorn-coast-national-parks
---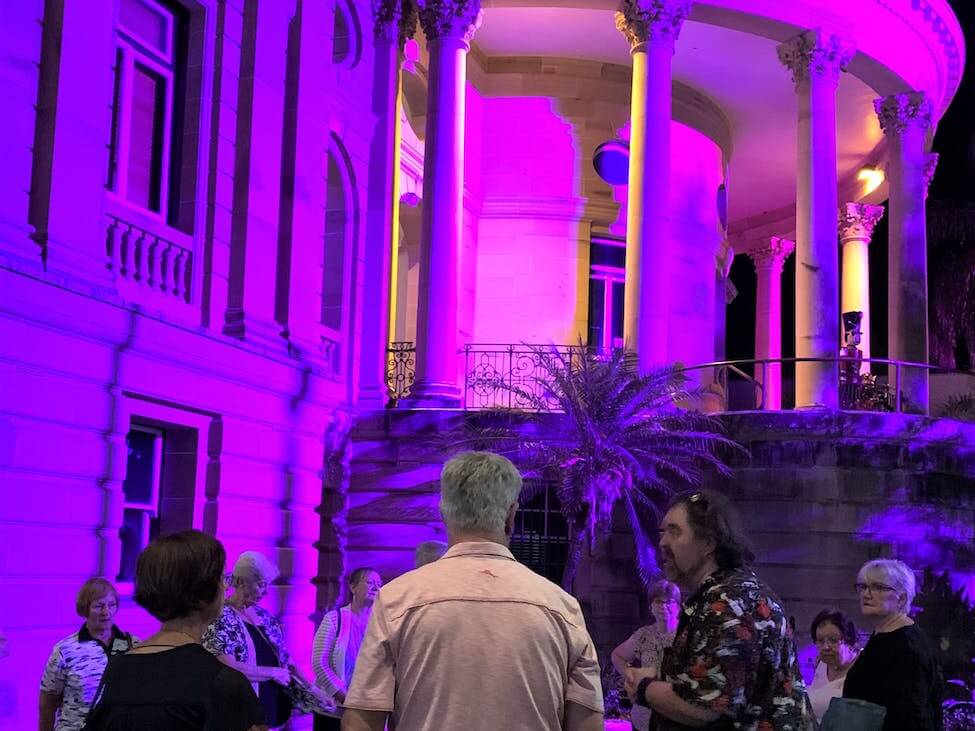 ---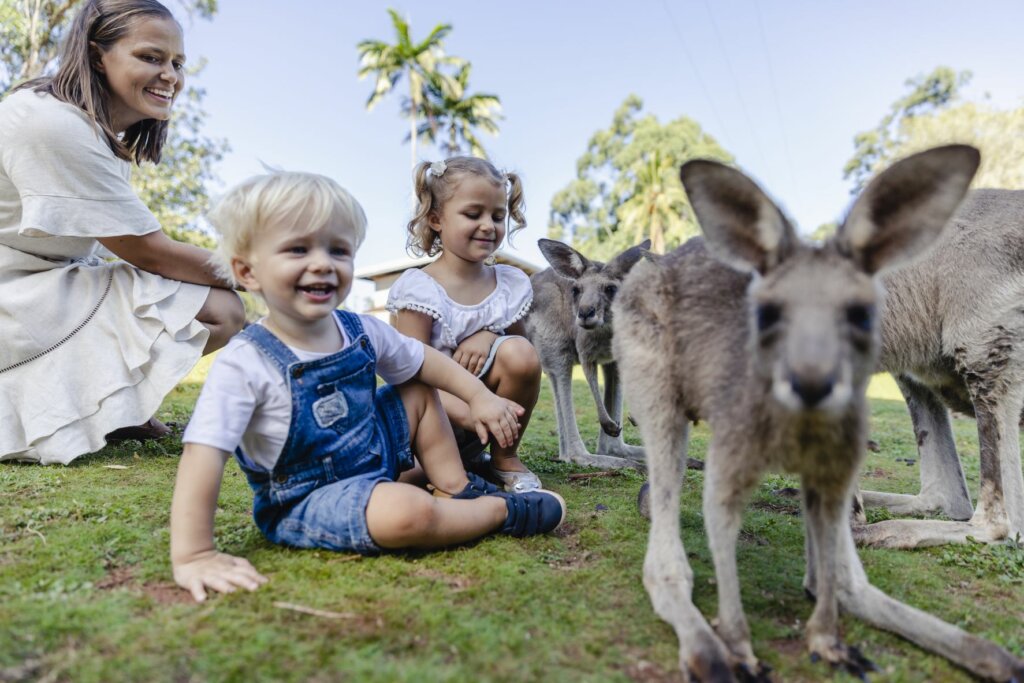 Get up-close to local wildlife…
Cuddle a koala, hand feed a kangaroo, and smile at crocodiles! The Capricorn Coast and Rockhampton have plenty of up-close and personal animal encounters. Visit Cooberrie Park Wildlife Sanctuary, which is located just 28 minutes from Rockhampton and 15 minutes from Yeppoon. Here you can hold snakes, lizards, sugar gliders, parrots and more! Cooberrie Park Wildlife Sanctuary takes care of sick, injured, and orphaned wildlife.
Home to nature's oldest children, Koorana Crocodile Farm is a commercially operated crocodile farm and restaurant located half an hour drive from Rockhampton or Yeppoon. Experience this 'edge of your seat' tour, where you will witness croc feeding, snapping, and jumping, before having the opportunity to hold a junior croc.
Discover close to 100 animals spanning more than 30 species of native and exotic at Rockhampton Zoo. Located in Rockhampton beside the beautiful Rockhampton Botanical Gardens, this free experience is set on 10 acres, and offers daily keeper talks and animal feeding.
---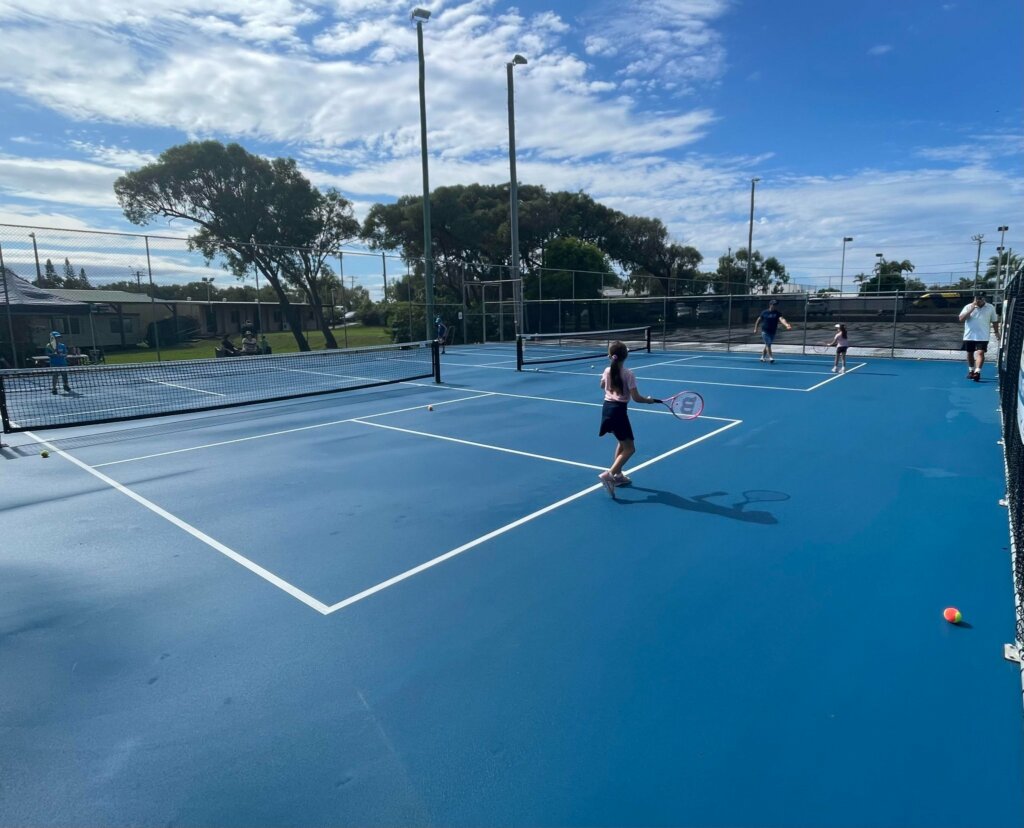 Get active and have a hit…
Winter days are perfect for getting outdoors and keeping active. Yeppoon Tennis Club is a world-class facility with 4 Flexipave and 4 Synthetic Grass courts. There is a fully equipped clubhouse and 8 purpose-built Pickleball Courts.
Or lock in a round of golf at the Yeppoon Golf Club. Mingle with the mobs of grey kangaroos and myriad of native fauna and flora that benefit from the entire property being classified as Land for Wildlife under Greening Australia's national environmental initiative. The modern, fully equipped clubhouse is the perfect 19th hole.
The Capricorn Resort Golf Course is another option for a round of golf – home to an 18-hole, cart-only, championship Course.
---
Laze in Luxury…
Some days are simply movies days, and there is no better place to relax and enjoy a flick, than at Yeppoon Cinemas. The local and independent family-run theatre is fully licensed and combines the latest movies with comfort. The two Gold Rooms within the cinema offer reclined leather seating, loads of space and service to your seat. In addition, there are four cinemas with comfortable seating, a licensed bar, the Starz café, candy bar and the cinema's friendly boutique service.
---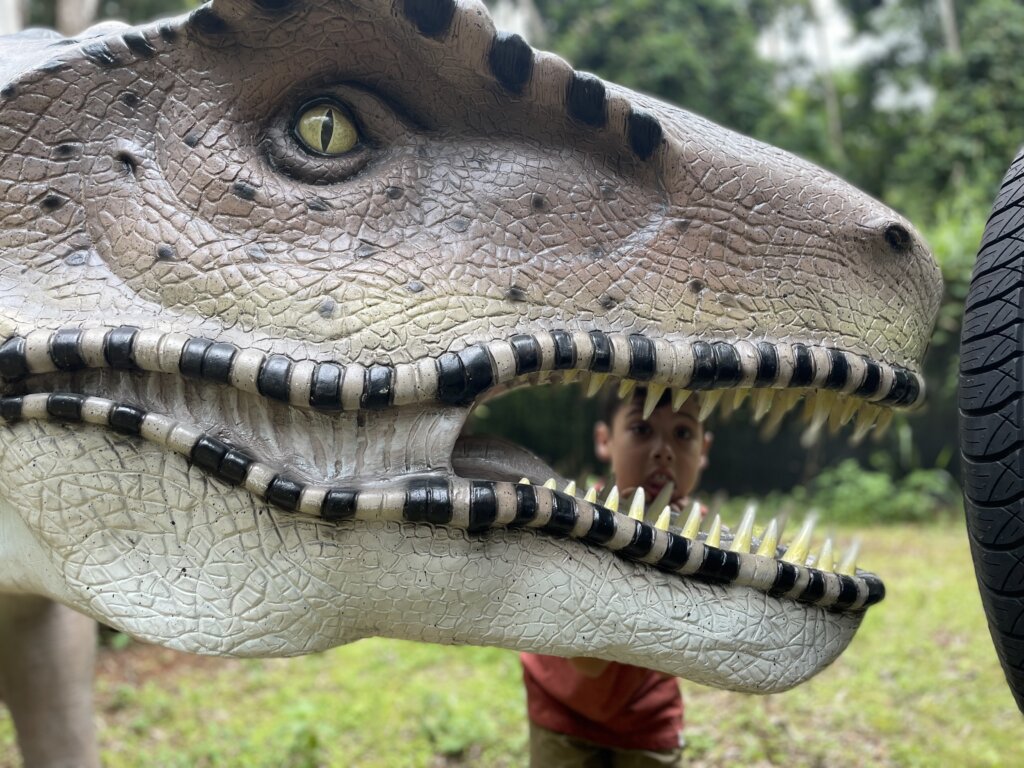 Awe-inspiring Adventures…
From roaring through the Jurassic era, to flying sky high above the Southern Great Barrier Reef, there are loads of activities to turn your days from good to great.
Experience Queensland's oldest playground, 400 million years in the making! Capricorn Caves is a multi-generational family-owned attraction located 23km north of Rockhampton and just minutes off the Pacific Coast Way. With a range of exciting tours on offer, this iconic bucket list experience delivers captivating stories of this ancient Australian landscape on small-scale interpretive tours.
The Capricorn Coast's newest tourism attraction – Capricorn Dinosaur Park – is located next to Cooberrie Park Wildlife Sanctuary and offers a glimpse into the intriguing world of these prehistoric beasts. Take a walk through the natural environment… BUT beware of the terrifying T-rex! Finish your visit with a round of dinosaur-themed mini-golf.
Mount Hay Gemstone Tourism Park sits just 36 kilometres west of Rockhampton on the Capricorn Highway. The Park is an internationally known destination for thunderegg fossicking and well-known destination for purchasing semi-precious Australian gemstones products cut and polished in their on-site factory.
Get a bird's eye view of the destination with Rockhampton Helicopters. Their scenic flights showcase the Capricorn Coast, Great Keppel Island, Pumpkin Island, and the Rockhampton region. Daryl their pilot, is a wealth of information on the region and the local landmarks.
Jump onboard River Cruise CQ for your ultimate Rockhampton adventure! Absorb the sights of the Fitzroy River as you cruise past Rockhampton's heritage-listed buildings. Keep an eye out for local wildlife including birds and crocodiles.
---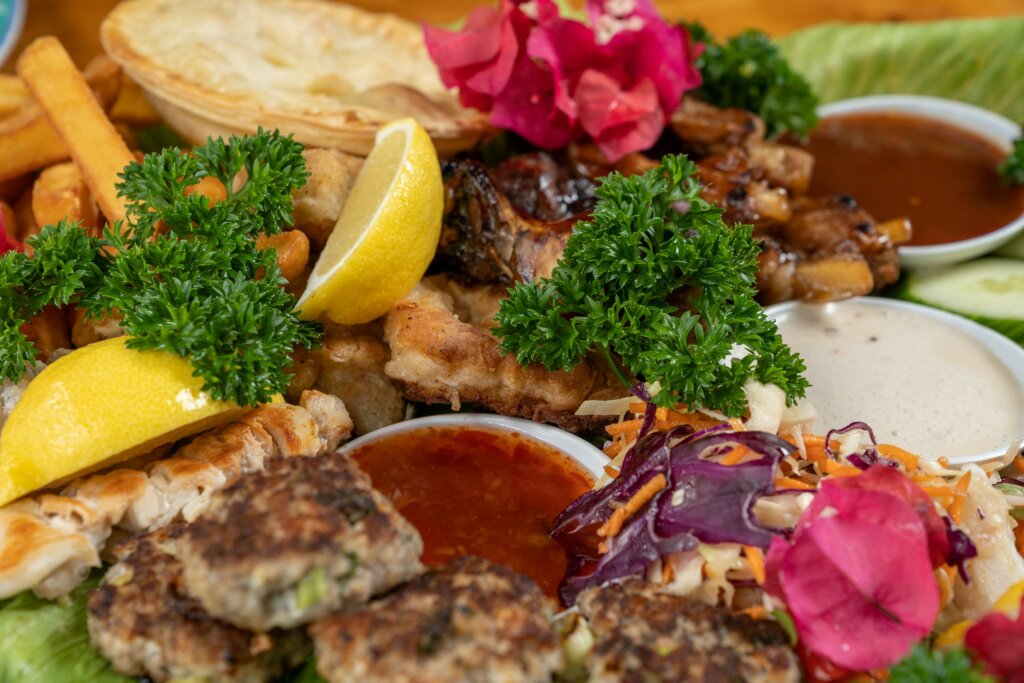 Tantalise your taste buds…
Follow the Capricorn Coast Food Trail – Taste Capricorn Coast – and discover the finest local produce the Capricorn Coast has to offer. A celebration of local flavours with a colourful array or producers, eateries, retail outlets, markets, and farm experiences, let your taste buds travel along the Capricorn Coast to Australia's largest pineapple farm to fifth generation farm stays, to numerous delicacies including locally made moringa spaghetti, fresh off the boat chilli mud crabs and smoked crocodile.
Go food trail foraging on a self-guided expedition using the Taste Capricorn Coast map.
---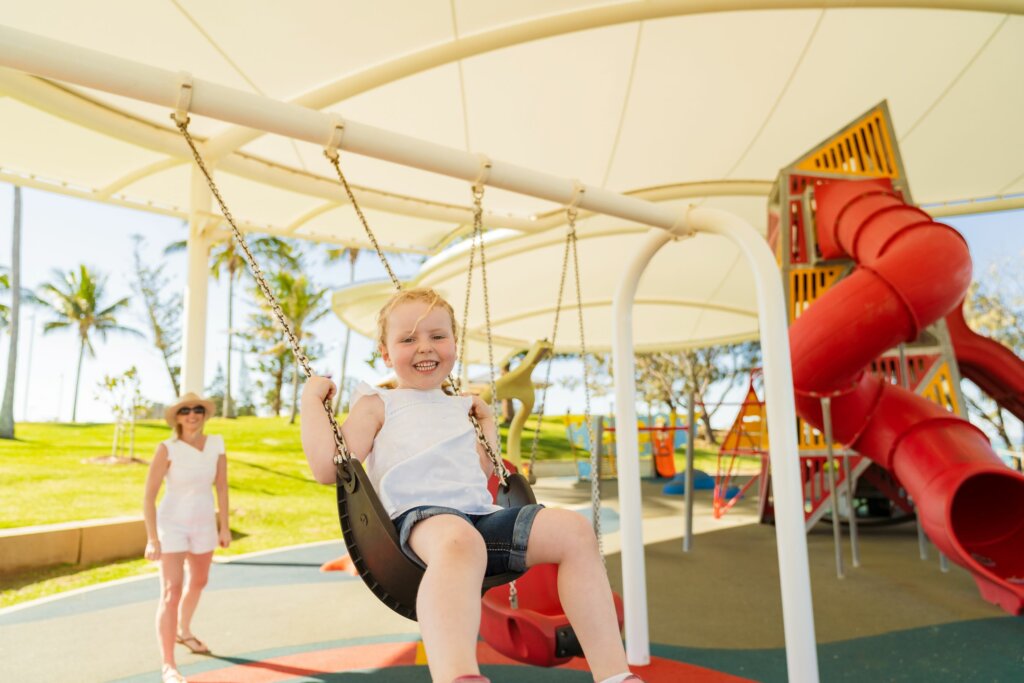 Play the day away…
From mammoth climbing webs, splash parks, BMX pump tracks and more, the Capricorn Coast and Rockhampton is home to some of the best public playgrounds. And if there is one thing our youngest members of society know how to do well, it's swinging, bouncing, spinning, and sliding! Check out these 7 great playgrounds that will entertain, inspire, and create many magnificent memories:
Appleton Park Playground (Yeppoon)
Nature Playground at Mount Archer National Park (Rockhampton
Kerr Park Playground (Emu Park)
Kershaw Gardens Playground (Rockhampton)
Keppel Kraken (Yeppoon)
Cedric Archer Park (Gracemere)
Fitzroy Adventure Playground (Rockhampton)
Botanic Gardens Playground (Rockhampton)
---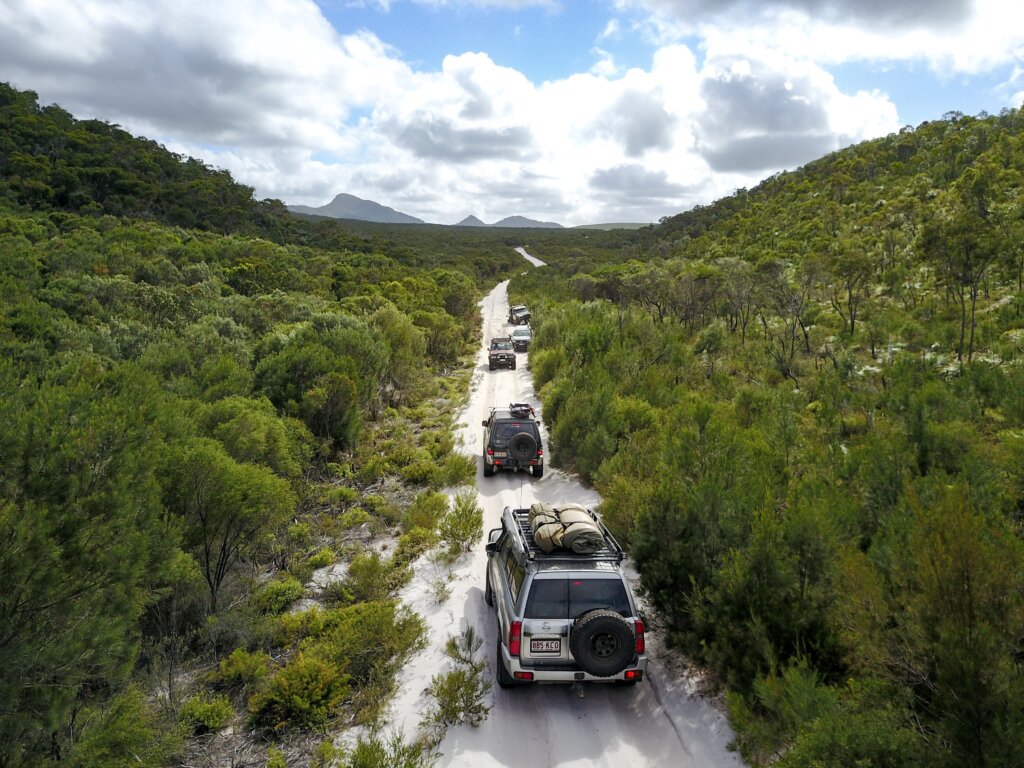 Get off road…
If you are lucky enough to own a 4WD, warm up your engines and get ready for endless memories of exciting off-road adventures. Our destination is packed full of secret places, unspoiled hideaways and the very best camping and fishing spots. Your real journey begins the moment the sealed road runs out so get your rig off the bitumen, pick up some dirt and sand on your wheels and discover 4WD'ing along Sandy Point and up Big Sandy to Five Rocks.
---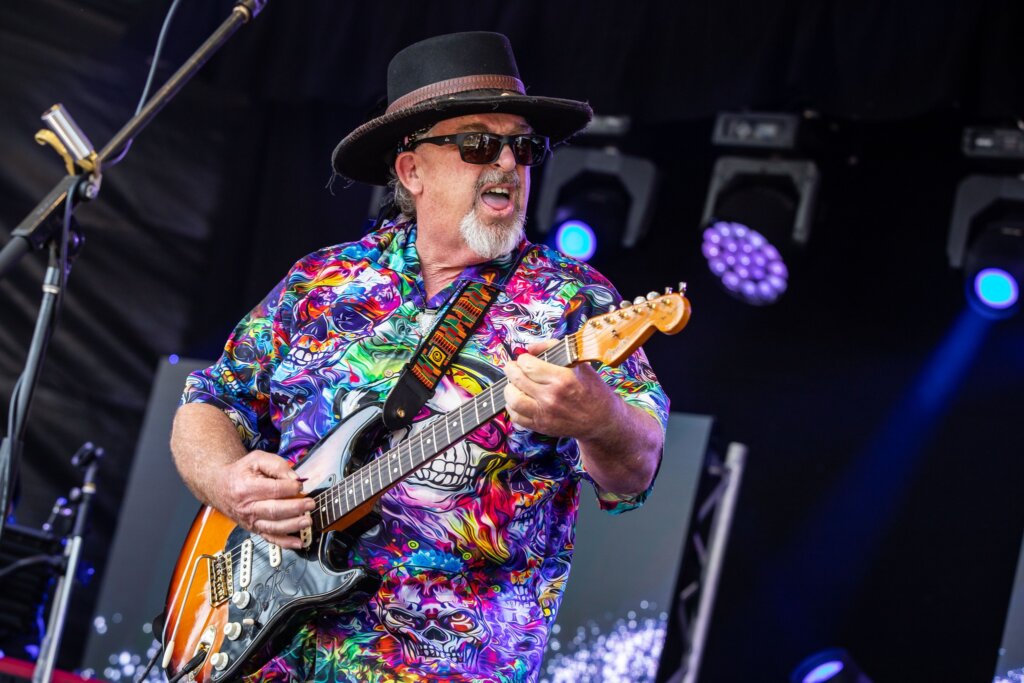 Event excitement…
The cooler season brings several major events to our destination, ranging from music festivals, to running festivals. Events across the Capricorn Coast and Rockhampton are well-known date claimers and embrace the warm vibes and welcome of our local communities.
Events include Country on Keppel, GKI Trail Run, Yeppoon Running Festival, Yeppoon Triathlon Festival, CQ University Village Festival, Rockhampton River Festival, and Brisbane to Keppel Tropical Yacht Race. Visit https://whatson.visitcapricorn.com.au/ for a full list of upcoming events.