Dig The Tropic – Drive GeoTrail
Dig The Tropic is a themed Geo-Tourism Trail linking the wonders of the Southern Great Barrier Reef with the mysteries of Queensland's Outback.
Dig The Tropic is the only known trail of its kind in the world, enabling visitors to experience a self-drive trail like no other and unearth history from the Jurassic era to the present day. Following the Tropic of Capricorn, you will experience a living museum created by ancient events left behind.
Explore ancient limestone caverns, discover fossils, visit a gold rush town, uncover thunder eggs, fossick for gemstones and walk through ageless rainforests. Create your own self drive itinerary and take your time exploring several unique tourism destinations along the way. The drive is easily accessible on sealed roads.
---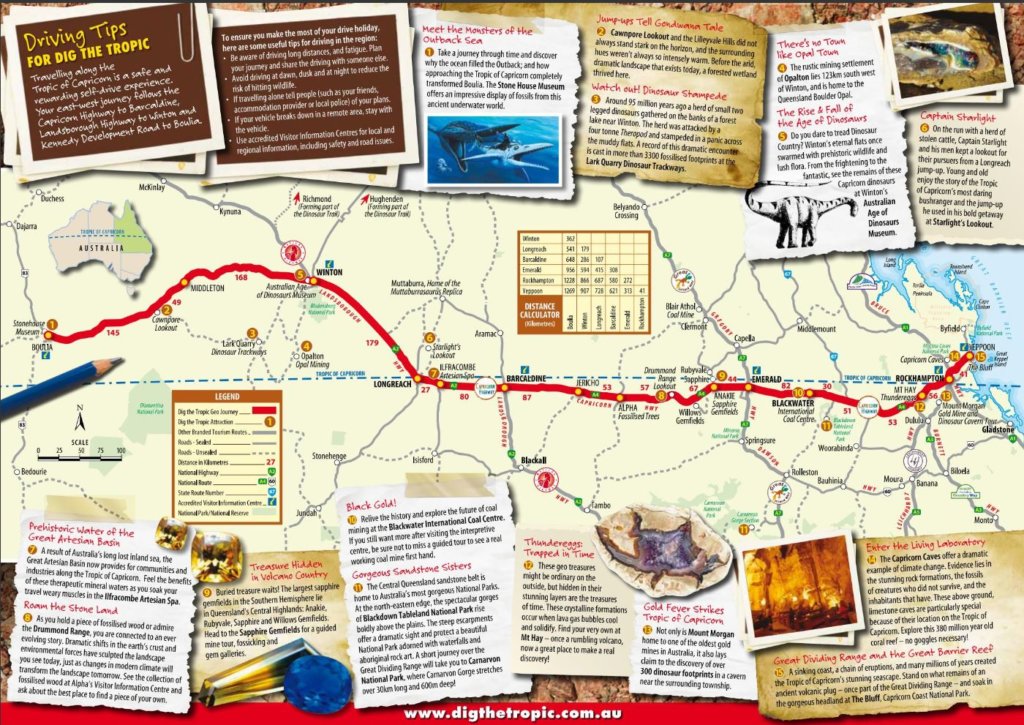 ---