Pacific Coast Way
The Pacific Coast Way links coastal havens, hinterland towns, and major cities all along the east coast, from the Gold Coast to Cairns. The Pacific Coast is a 'big' drive. Take your time: the real journey hides just out of sight, ready to be discovered off the highway.
Journey Details
From South East Queensland to the Tropical North discover world class resorts, lush farming regions, stunning coastline, and communities that inspire sea changes. Linger near the warm temperate Pacific Ocean, where cocktail hour includes a backdrop of blue waters crashing onto white shorelines. Detour inland and savour the hinterland bounty of fine food and wine, antique stores, and lovingly restored pubs and boutique accommodation. National Parks filled with waterfalls, rockpools, rare birds and animals transport you a million years away.
Meander north to the golden beaches and country heart of regional Queensland. Uncover rainforest studded gorges, gemfields, stunning lakes, and long unbroken sandy white beaches stretching out to the Great Barrier Reef. Slip off the main highway and explore the best Australia has to offer, and good living alongside some of the most pristine, preserved natural beauties.
Live the good life on, and off, the Pacific Coast Way.
Full Itinerary for the Pacific Coast Way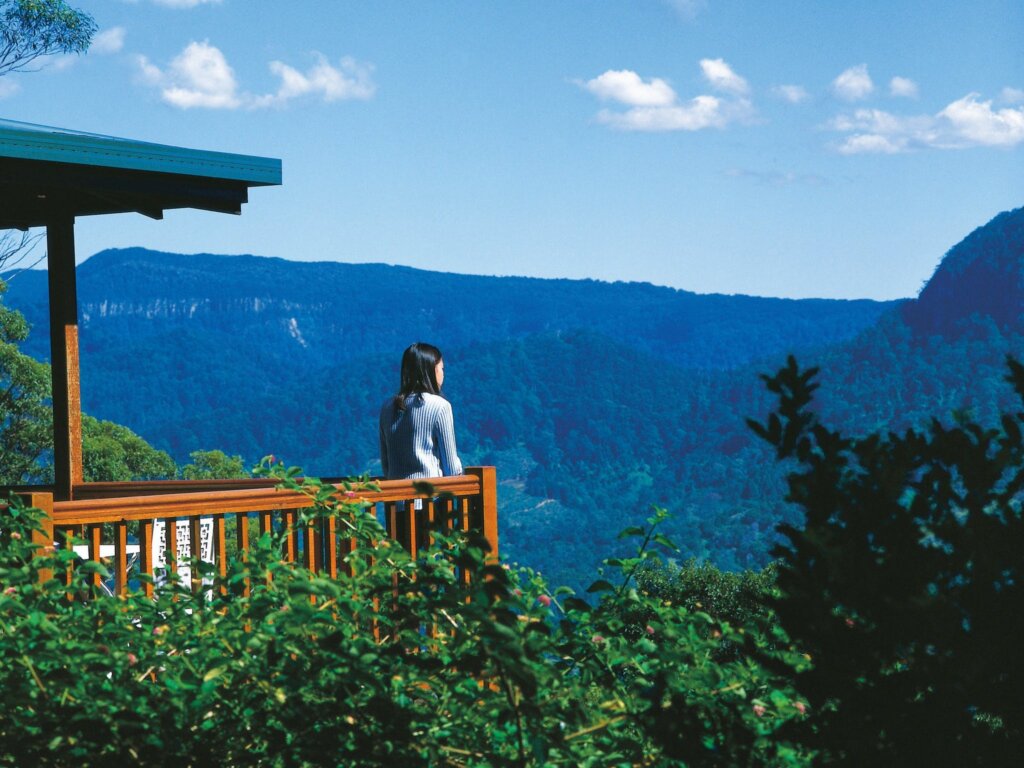 Gold Coast to Brisbane
Welcome to the famous Gold Coast, this is Australia's endless playground of entertainment and adventure. For generations they have been embracing and entertaining their special guests with a promise of big smiles and warm memories in a spectacle of golden beaches, legendary theme parks, iconic rainforests, and lively attractions. Feel the excitement of life in the fun lane, where the sun shines on an unlimited variety of things to see and do all year round.
Cuddle a koala, learn to surf, and walk a World Heritage listed rainforest trail in a day full of natural adventure. Scream with excitement on the biggest and best theme park rides, browse the boutiques, or putt your way to a win on a championship golf course. And as the sun sets over this city by the sea, treat yourself to an international stage show, dine on the freshest local produce and take your cocktail beachside as the Gold Coast glimmers through the night. The Gold Coast is a celebrated holiday experience set on one of Australia's most spectacular natural stages. The Gold Coast is famous for fun.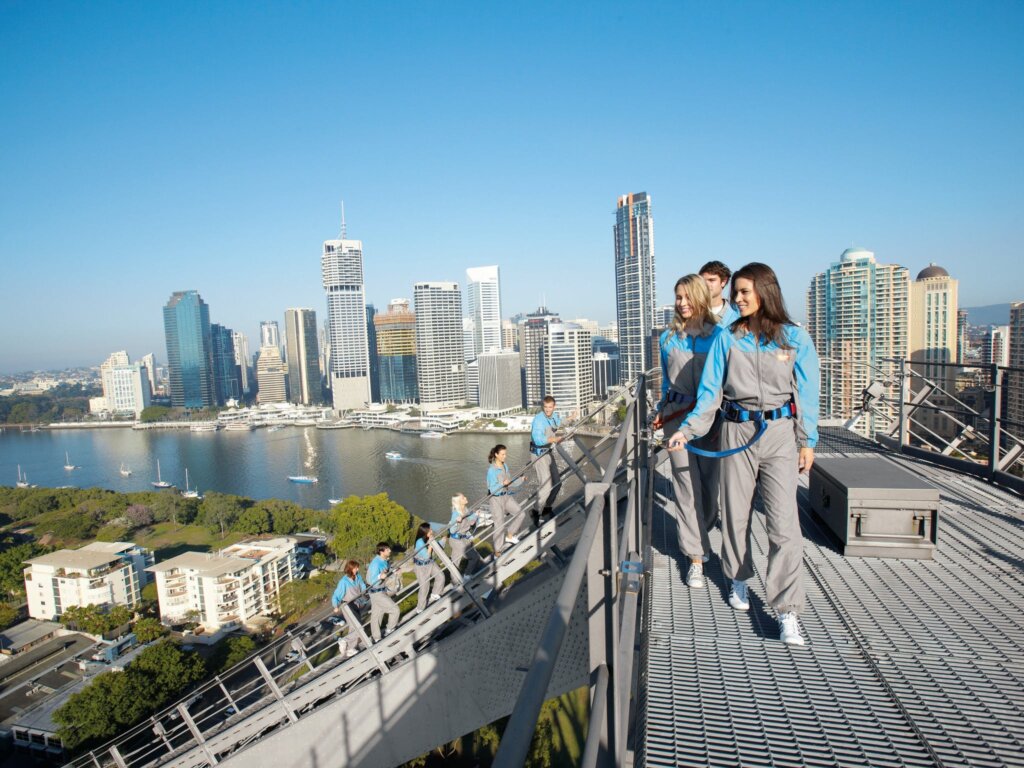 Brisbane to Maroochydore
Welcome to a city where you are free to be whoever you want to be! Where you can escape to the natural splendour of Moreton Bay and Islands or the Scenic Rim and Country Valleys, experience world-class exhibitions at Australia's largest Gallery of Modern Art and indulge in the country's premier live music scene, The Valley… all in one day!
You'll love the buzzing urban villages with live music, the coolest cafes and an eclectic array of the finest restaurants. Keep an eye on Brisbane's events' calendar for huge international sporting events, exciting and unique festivals as well as live performances on Queensland's premier shopping precinct, the Queen Street Mall where you can let loose and discover world-class retailers and heritage-listed arcades with over 700 specialty stores.
Imagine being right in the heart of the city, surrounded by skyscrapers, as you experience your own river adventure – go kayaking, roller-blading or hold your breath as you abseil 20 metres down the 20 million year old Kangaroo Point Cliffs… there's a memorable Brisbane experience for everyone.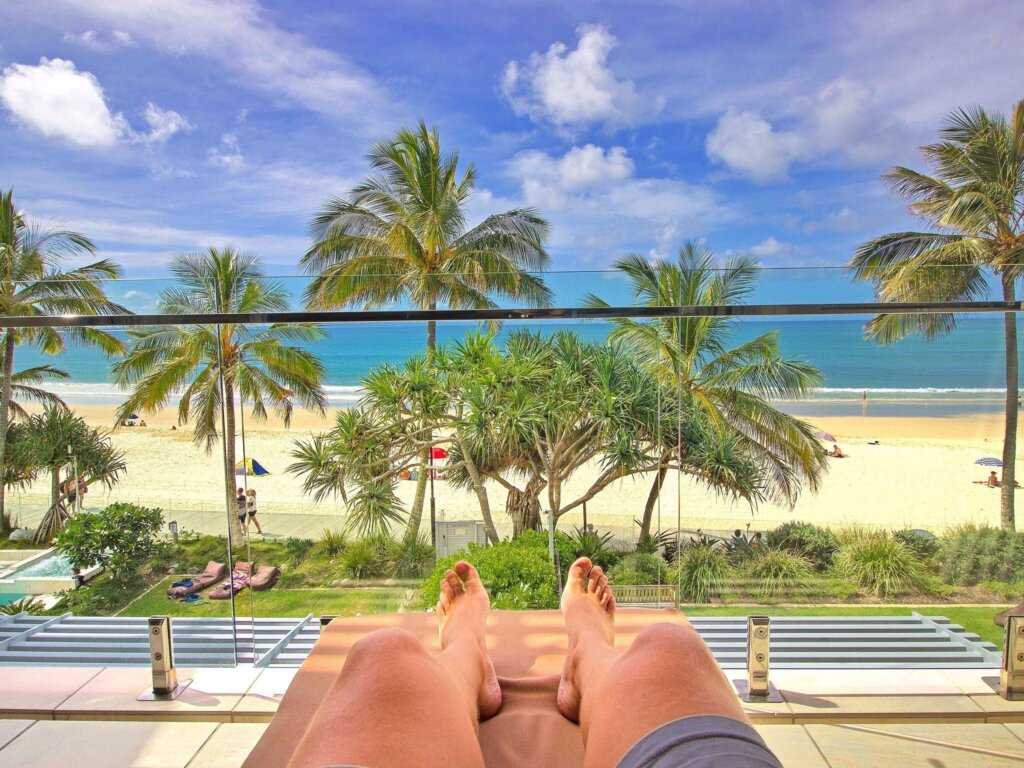 Maroochydore to Gympie
Maroochydore is the commercial hub at the heart of the Sunshine Coast, neighboured by Caloundra to the south and Noosa to the north. Stop over and explore all the Sunshine Coast region has to offer.
The region boasts surf beaches and sheltered waterways, national parks and pristine crown land. Enjoy waterfront dining, surf breaks, championship golf courses, antiques and trinkets at welcoming beachside communities.
Head to the hills and enjoy the tranquility of the hinterland including the volcanic plugs better known as 'The Glasshouse Mountains'. Or explore the Blackall Range, a lush fertile terrain and subtropical rainforest where patchwork fields, diverse forests and the distant pacific horizon open up in front of you.
Or if you're four wheel drive enabled, opt for a the Great Beach Drive up to Rainbow Beach and gaze out to Fraser Island and Double Island.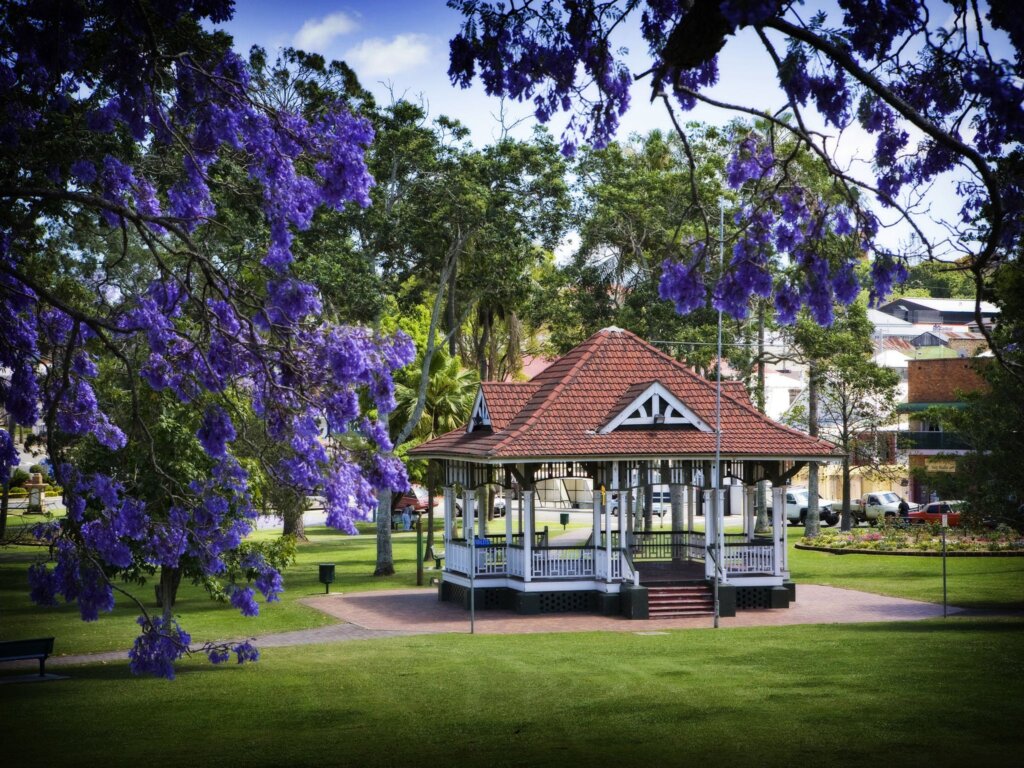 Gympie to Hervey Bay
As the heritage and cultural centre of the Cooloola Region, Gympie boasts a tradition that few areas in Queensland can offer. Gympie offers the warm hospitality of a country town with all the modern conveniences. Known as the 'Town that Saved Queensland', Gympie's proud heritage began in 1867 with the discovery of gold by prospector James Nash at the site now occupied by the Town Hall. At the time, Queensland was facing bankruptcy due to drought and the fall in wool prices. However, Nash made the five day journey down the Mary River from Maryborough and, after digging up 75 ounces of gold in six days, staked his claim. The Gympie Gold Rush was on, injecting the boost to the Queensland economy that enabled the colony to survive.
A short drive to Mary Valley, the Cooloola and Sunshine Coasts, Gympie is central to a relaxing lifestyle with great attractions, markets, events and festivals. Located 40-kilometres south-west of Gympie is the beautiful and normally peaceful Amamoor Creek State Forest Park which every year plays host to the Gympie Music Muster.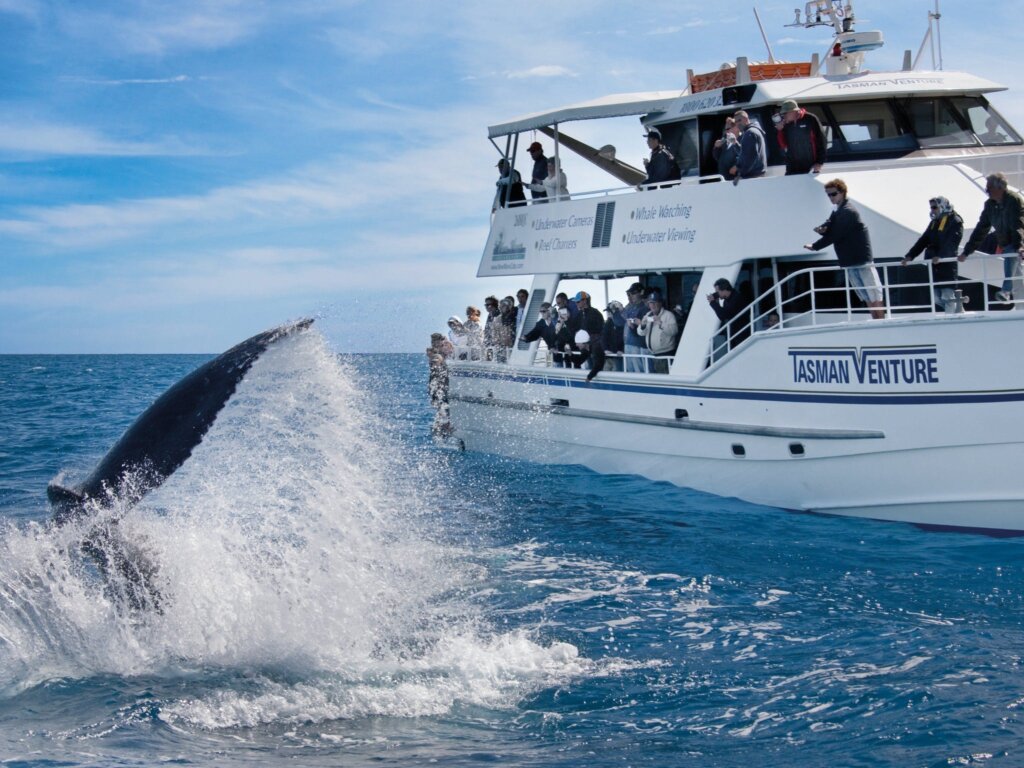 Hervey Bay to Bundaberg
Hervey Bay is one of Queensland's best natural holiday destinations offering the world's closest whale watching encounters with humpback whales as well as easy access to World Heritage Lister Fraser Island; the world's largest sand island and Lady Elliot Island; the first coral cay on World Heritage Listed Great Barrier Reef. Its safe sheltered waters make it an aquatic paradise perfect for year round swimming, diving, sailing, water sports and fishing.
Dotted along the Hervey Bay Esplanade are cosmopolitan and alfresco cafes, shops, parklands, picnic areas, playgrounds, piers and a vibrant marina. In perfect, stinger-free water enjoy kayaking, yachting, diving, water and jet skiing, wind surfing and snorkelling. Boating and fishing enthusiasts enjoy estuary, beach, jetty, reef and game fishing. Join a tour or charter your own vessel, yacht or houseboat. Enjoy a bicycle ride along the picturesque foreshore, visit places such as the Orchid House within the beautiful Botanical Gardens, the Marina area or one of the many restaurants and cafes situated along the Esplanade.
Visitors to Hervey Bay can choose from a range of accommodation styles, catering for all tastes and budgets. Several of the accommodation houses, attractions and general facilities are also accessible for people with disabilities.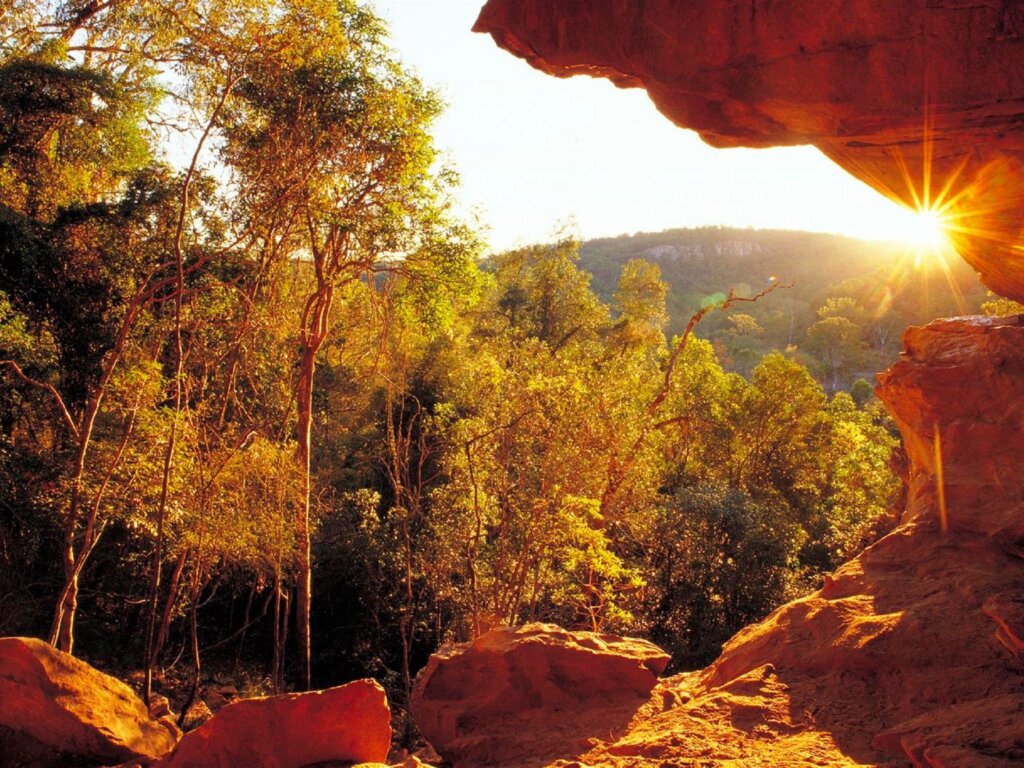 Bundaberg to Gin Gin
'Bundy' as locals call it, is one of those regions where you can really put the brakes on and relax. So, take a little longer stop over and explore all that it has to offer.
Home to the largest turtle rookery in the South Pacific, Mon Repos beach is where you can witness the turtle life-cycle unfold from November to March.
Get up close and personal with the resident turtles and manta rays just a few steps off the pristine beach of Lady Elliot Island or Lady Musgrave Island – and snap that turtle selfie you've always wanted!
Swap your fins for hiking boots and get exploring the region's coastal gems, lakes, gorges and rural landscapes while hearing stories from colourful locals. But a visit to Bundy isn't complete without sampling its iconic products including Bundaberg Rum and Ginger Beer, not to mention wineries, fresh seafood and the creamiest homemade macadamia ice-cream you're likely to find.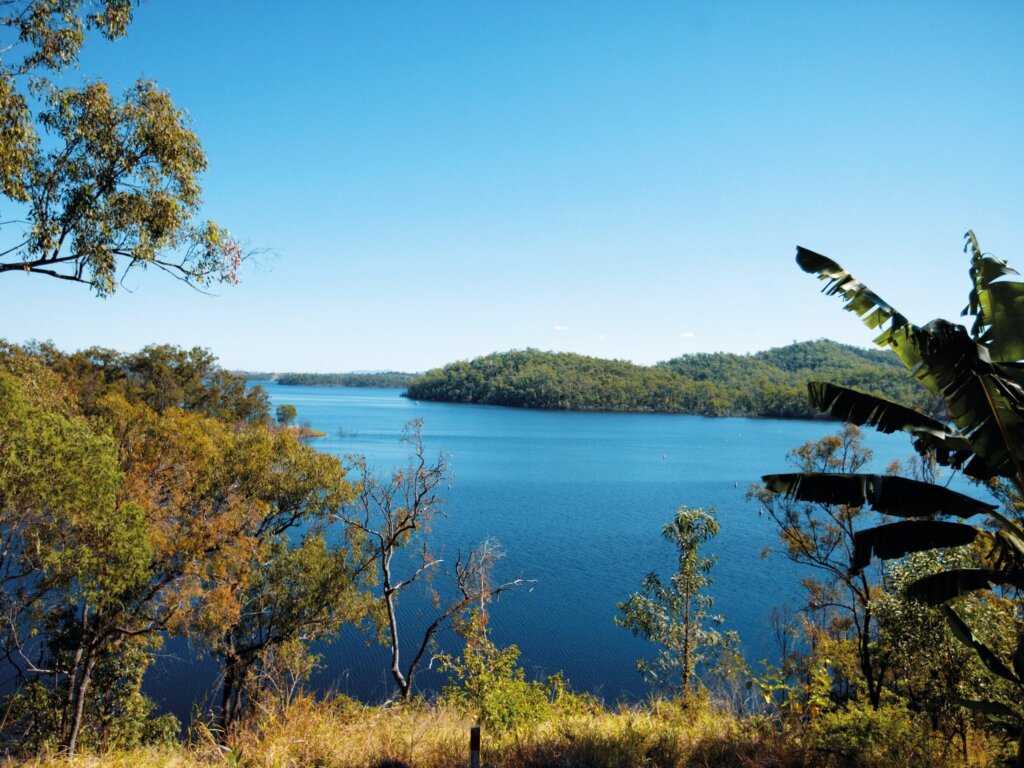 Gin Gin to Gladstone
The perfect spot to break any journey, the township of Gin Gin is known by many as 'halfway to everywhere' because of its central location for travellers heading north, south, east or west. With a laid-back country atmosphere, shaded picnic areas and garden lined streets you will feel more than welcome in Gin Gin – voted friendliest town in Queensland 2003.
A reminder of Queenslands pioneering past can be found in the hisitoric buildings in town and through the collections at the Gin Gin Museum. Explore the surrounding countryside where vineyards and olive groves are emerging as new horticultural industries. Enjoy panoramic drives on unsealed roads through surrounding national parks or try some fishing, camping and watersports at Monduran Lake. Delve into history and acquaint yourself with the tales of James McPherson – the Wild Scotsman – and Queenslands only fair dinkum bushranger.
Locals hold a festival each year that includes a re-enactment of his capture. It is said that the cave in which McPherson avoided capture can still be found, less than a hundred metres from the main road – if you know where to look that is.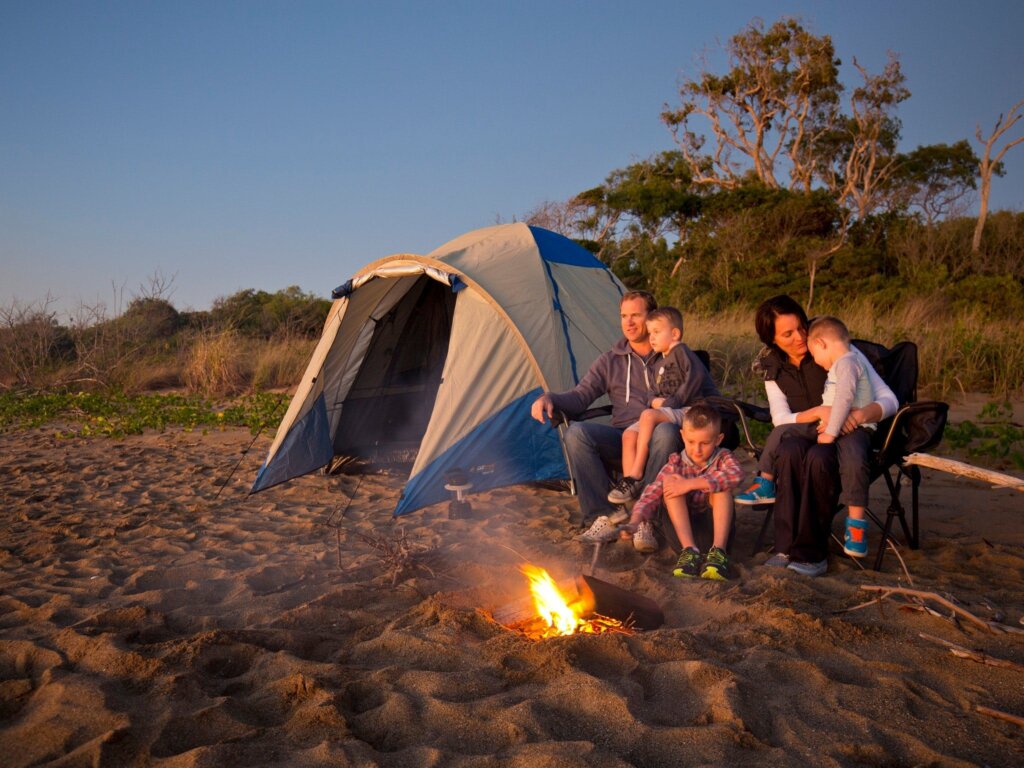 Gladstone to Rockhampton
Gladstone is a lush harbourside city, but the greater region boasts fishing, camping and hiking, along with snorkelling the start of the Great Barrier Reef and the last surf on the route north.
Head out to the Southern Great Barrier Reef from 1770 or Gladstone to visit some of the Southern Great Barrier Reef island gems. Or just 50 kilometres south of Gladstone is the turn off to relaxed coastal communities of 1770 and Agnes Waters, Captain Cook's Queensland landing and Queensland's most northern surf beach.
Or head inland to Kroombit Tops National Park, a four wheel drive enthusiasts dream. The rugged terrain of the Kroombit Plateau the resting place of a crashed World War II bomber.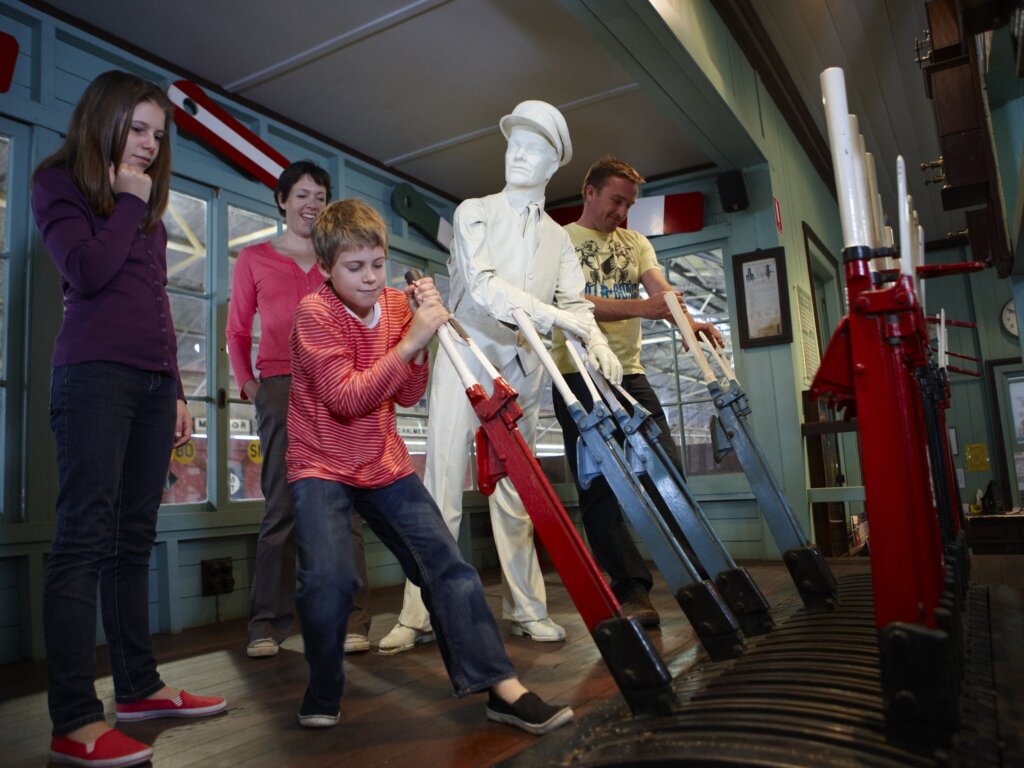 Rockhampton to Mackay
Next up is the Beef Capital of Australia – Rockhampton – where the city, coast, and country all meet in one gracious city. On Sundays, ride on a Purrey Steam Train at the Archer Park Station and Steam Tram Museum. Open Sunday to Friday, view the large collection of railway memorabilia and for a greater insight into life around here from 1850 to 1950 visit the Rockhampton Heritage Village.
Walk along Quay Street, – a 'historical streetscape' – with glorious sandstone buildings and original delicate wrought iron lace work featured on many. For sightseeing, a leisurely stroll through the Rockhampton Botanic Gardens and Zoo should be included in your itinerary. The mighty Fitzroy flows right through town so you can enjoy barramundi fishing from within the city limits or for a little more excitement catch a live bull ride at the Great Western Hotel.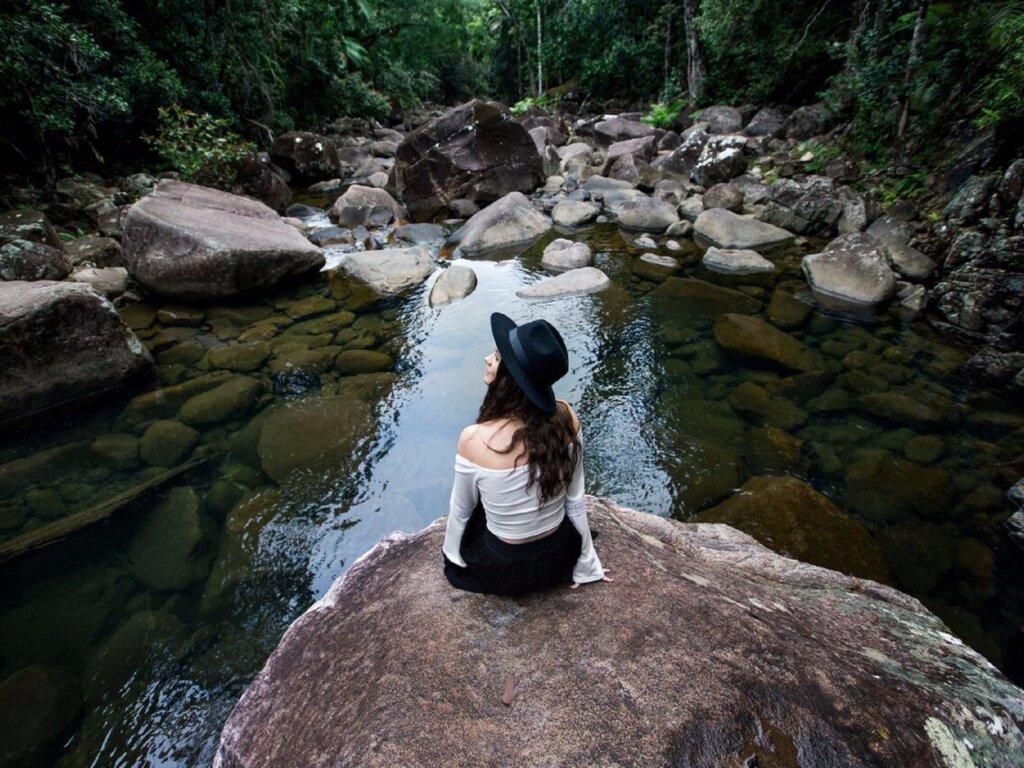 Mackay to Airlie Beach
The Mackay region is the perfect place to stop and refresh. There are endless sandy beaches, ancient reefs teeming with life off untouched Great Barrier Reef islands, tranquil lush tropical rainforest and warm rugged golden hinterland. Be sure to visit Finch Hatton Gorge for a fresh water dip, or Cape Hillsborough National Park to find yourself face-to-face at sunrise with inquisitive wallabies or Eungella National Park for spotting platypus and taking in the view.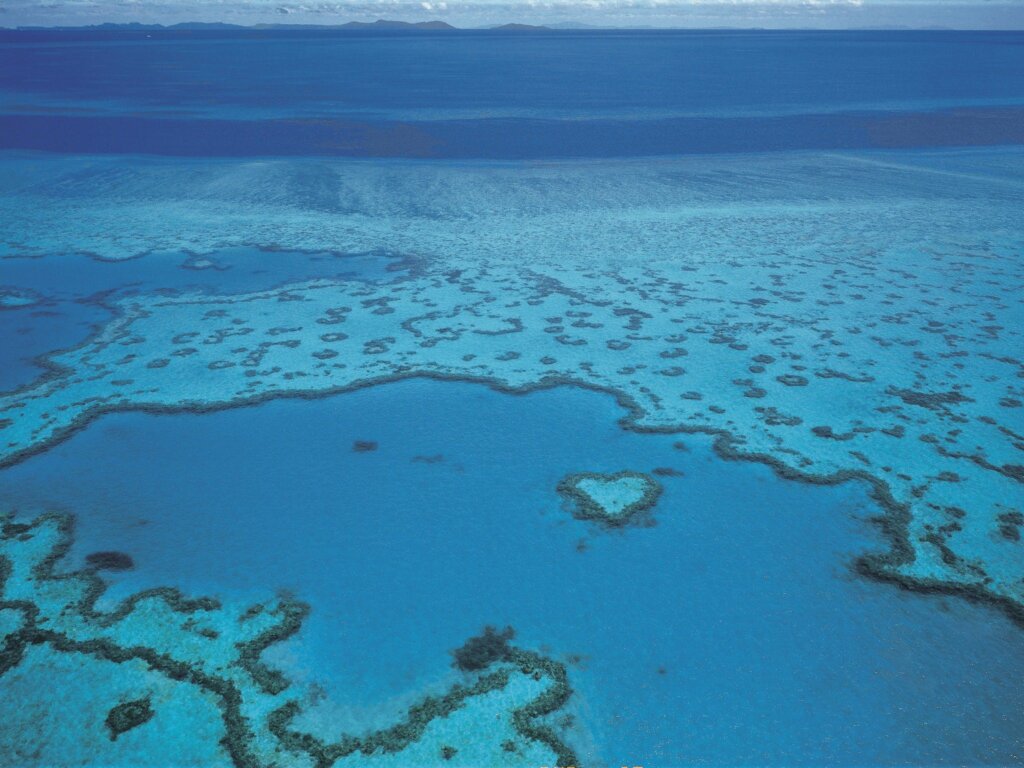 Airlie Beach to Bowen
Airlie Beach provides the ideal mainland base for holiday fun and adventure in the Whitsundays, where accommodation styles are as varied as the accents that can heard in the Main Street. Airlie Beach's diverse range of accommodation is the perfect spot for watching stunning sunsets over the islands and launching your holiday activities on the water and throughout the coast.
Airlie Beach boasts a broad array of accommodation from stylish resort hotels on the water's edge and apartments on the hillside overlooking the panorama of beach, bay and islands, to bed and breakfast options, motels, camping and caravan parks as well as a host of backpacker accommodation. The town easily achieves the perfect balance between all of these styles, with all accommodation houses taking maximum advantage of the stunning views, and the village atmosphere unifying travellers of all budgets together in the same relaxed, holiday feel. Airlie Beach is the main launching pad for activities and adventures in the Whitsundays, and feels just as tropical as staying on an island, but with the conveniences of modern life like supermarkets, banks, restaurants and shopping.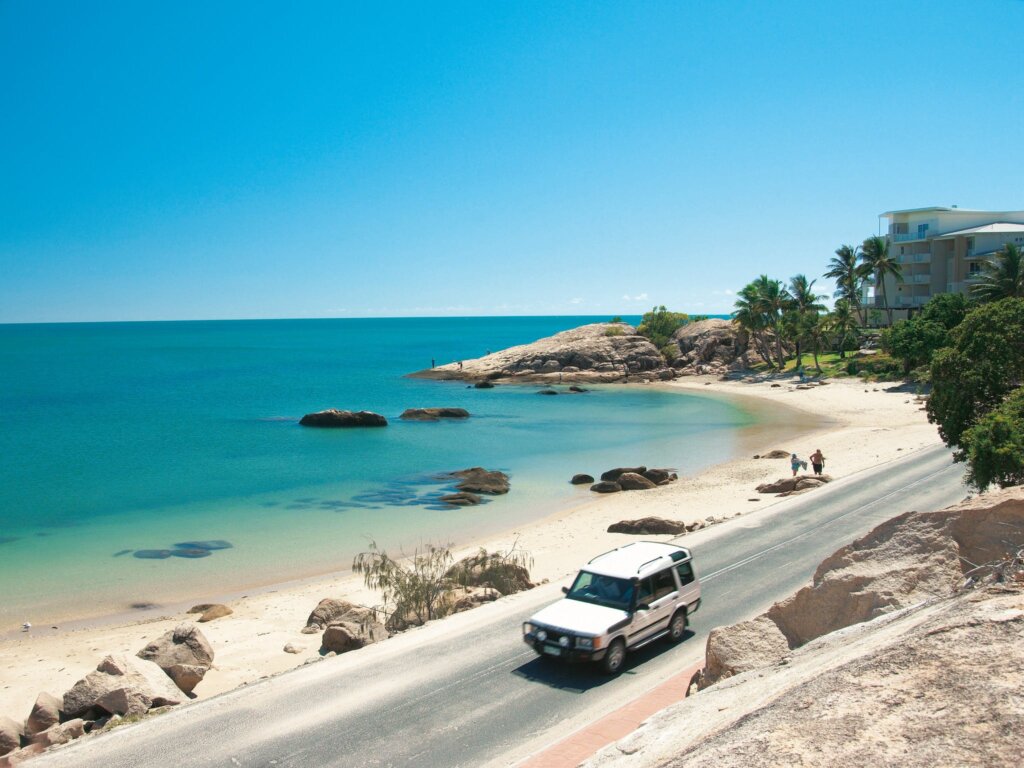 Bowen to Home Hill
Bowen is one of the many charming towns on the Whitsunday Coast, with eight award winning, palm fringed beaches, beautiful bays and a warm tropical climate. Situated in the northern region of the Whitsundays on the shores of Edgecumbe Bay, it is a picturesque seaside town that offers a beachcomber's paradise.
The Front Beach foreshore in Bowen has recently been redeveloped with fun family activities in mind. With some of the best fringing reefs of the Queensland coast lying just a few metres offshore, the area attracts snorkellers and divers keen to explore the colourful coral gardens.
When heading north from Airlie Beach and Proserpine to Bowen, keep an eye out for the Big Mango, on the Bruce Highway just before you enter the town of Bowen. The Mango marks the Bowen Information Centre, a knowledgeable, friendly place to book all your Bowen accommodation and activities and an excellent source of information if you are planning to continue further north on your journey.
Home Hill to Townsville
They call it the bountiful Burdekin, and this incredible area is part of the great winterless north. The shire of Burdekin is virtually drought proof because of the Burdekin Falls Dam, and horticulture and agriculture flourish in the area.
Visit Ayr and Home Hill, separated by the Burdekin River and accessible across the famous Silver Link – a 1,000 metre long bridge that is one of the longest of its kind in Australia. Try fishing and crabbing, go diving at the intriguing Yongala wreck and do some birdwatching.
Then see the attractions within the towns of Ayr and Home Hill, including a butterfly and insect display, a rock shop and murals. Then head for Alva Beach where you can do some lazy fishing … or learn the adrenaline sport of kiteboarding!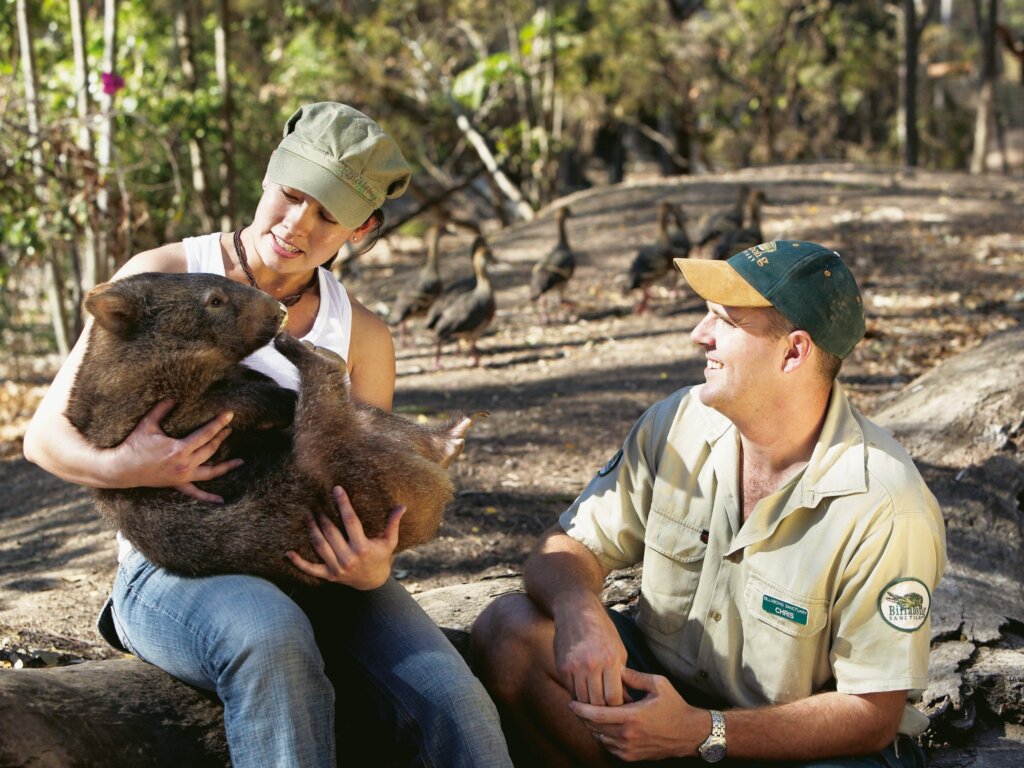 Townsville to Ingham
The Townsville region in North Queensland, Australia is a bustling and vibrant destination boasting diversity in landscape, an enviable lifestyle and experiences to suit every holiday.
Whether you prefer barramundi fishing in the Burdekin or Hinchinbrook, snorkelling fringing reefs around Magnetic Island, scuba diving wrecks or the Great Barrier Reef, bird watching at the surrounding wetlands, skydiving The Strand in Townsville or taking a wagon ride in Charters Towers, you will find it all in North Queensland. With reef, rainforest, outback and wetlands all within an hour or two of Townsville, North Queensland's capital, it's hard to go past this region for your next getaway.
Ingham to Cardwell
Located 110 kilometres north of Townsville and 220 kilometres south of Cairns, the country township of Ingham is located in the heart of the tropics. It is the southern gateway to the Wet Tropics World Heritage-listed rainforests of Tropical North Queensland. West of Ingham is Australia's highest sheer drop waterfall, Wallaman Falls, at 305 metres. North-east of Ingham is the majestic Hinchinbrook Island. The region has no less than six recreational National Parks, State Forests and islands, making it a very special part of the North Queensland region.
800 metres south of the town centre is Tyto Wetlands Information Centre, showcasing the spectacular birdlife and natural attractions of the region. Within easy walking distance of the centre is Tyto Wetlands – a "Birdwatcher's Paradise". The wetlands are home to more than 230 different species, including the Eastern Grass Owl. Hundreds of Agile Wallabies also appear at the Wetlands in the afternoon and early morning, certainly adding to the wildlife experience. The township of Ingham, known for its large Italian community, celebrates the Australian-Italian Festival in July- a feast of Italian wine, cuisine, music and culture.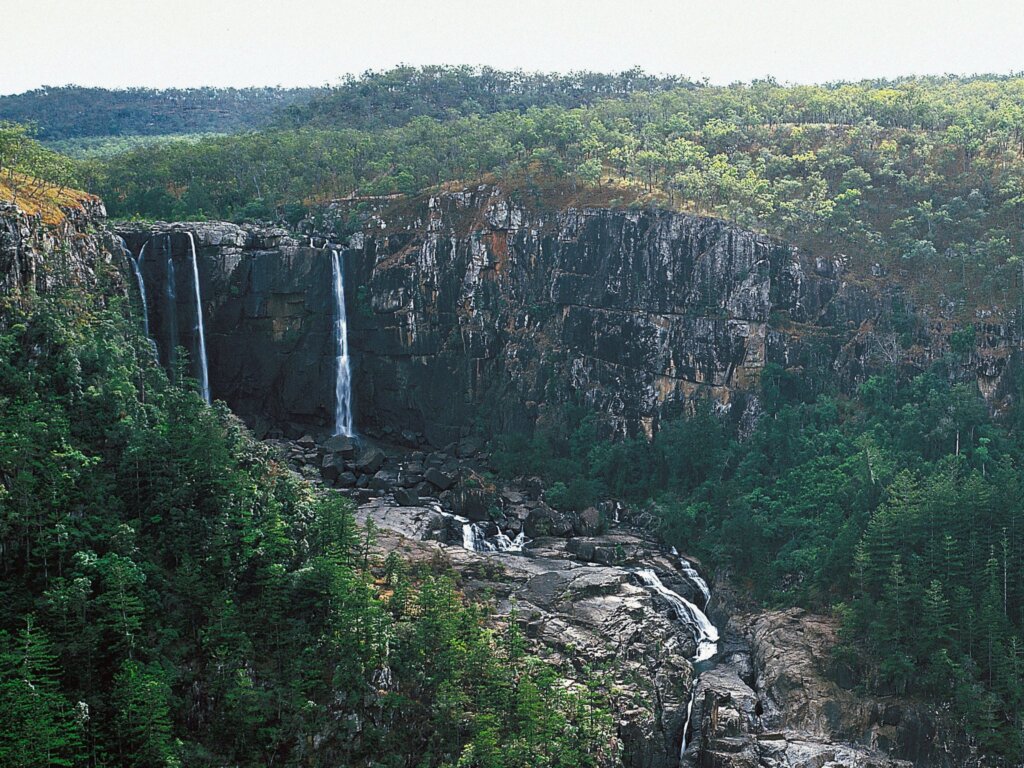 Cardwell to Mission Beach
Cardwell is located halfway between Townsville and Cairns, enjoying an all year round Summer climate. Settled in 1864, Cardwell was the first settlement north of Bowen and the only town in the world where two heritage listed areas adjoin. Cardwell prides itself on being a sought after fishing and boating destination with a state of the art Marina and public boat ramp. Being only a short boat ride away from The Hinchinbrook Island, the largest island National Park in Australia, makes Cardwell the perfect gateway destination. With an array of waterfalls, National Parks, State Forests, crystal clear swimming holes and adventurous bush walking tracks, Cardwell is the ideal location to indulge in the assortment of leisurely activities.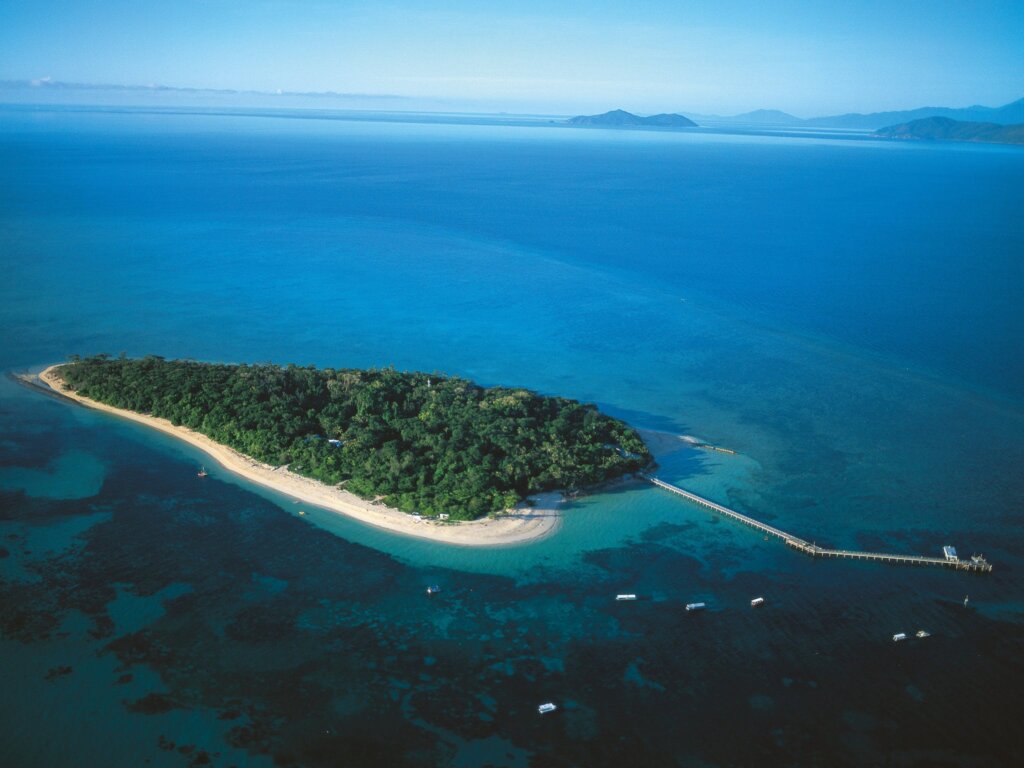 Mission Beach to Cairns
A paradise of golden sandy beaches is what you will discover in Mission Beach. Being one of the few places in Australia where the World Heritage Wet Tropics rainforest and the Great Barrier Reef connect, visitors can lose themselves in its natural diversity. Relaxation is what Mission Beach knows best, with beachfront day spas or one of the many professional beauty salons.
Finally it's on to Cairns – Nestled on the coast of Far North Queensland, the city is tucked between the Great Barrier Reef in the Coral Sea and the lush rolling downs of the Atherton Tableland to the west. There is something here for every visitor to enjoy … adrenaline-charged adventures like diving, white water rafting and bungy jumping or more gentle pursuits like birdwatching, hiking, gourmet restaurants or just sitting under a palm tree sipping a cocktail.
Cairns offers visitors fabulous accommodation choices – everything from five star resorts to backpacker accommodation or camping grounds – along with temperate weather, sunny skies and sea breezes … where else can you enjoy an international band one day and total isolation on a tropical island the next?