QUEEN- Bohemian Rhapsody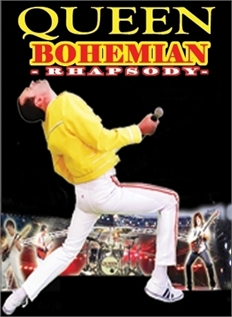 Hot on the trail of the Queen movie, Thomas Crane & Bohemian Rhapsody are back to tour in 2019 with their Greatest Hits tour. 
Queen – Bohemian Rhapsody, seen as the best Queen show in Australia if not the World, is bringing to Australia their new show, The Greatest Hits Tour.
Thomas with his hot band Bohemian Rhapsody bring back to life the visual excitement, sound and stage energy as witnessed at a Queen concert.
Queen, Bohemian Rhapsody will perform all the great hits like We Will Rock You, Crazy Little Thing Called Love, We Are The Champions, Radio Ga Ga, A Kind of Magic, I Want To Break Free, Another One Bites the Dust, Bohemian Rhapsody.
YOU'VE SEEN THE MOVIE…… SEE THE SHOW!
Ticket transaction fees may apply to purchases. Fees are based on your method of payment, delivery and the specific event you are attending.
EITHER a fee of $5.40 per transaction will apply for a booking made with the box office by telephone
OR a fee of $1.65 per ticket will apply for tickets purchased online.
Credit card fee applies to the advertised ticket price for this event.
Delivery charges if applicable are detailed at Check-Out.
Cash sales in person at the Box Office will not incur transaction fees.
These fees are current until 30 June 2019
Location
Event Details
Time(s)
8pm