GKI Sunset Sessions 2019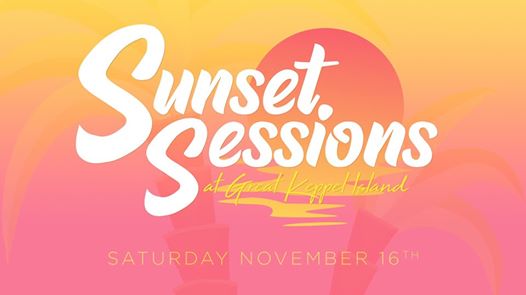 Sunset Sessions is coming back to GKI.
Party on the Southern Great Barrier Reef with Choomba, Amastro, Kinder, Silky Fuzz, Candyflip, Maddy and the Hoopers, Lynch Mob, Drux, All Class and Jamie White.
Accommodation packages for Friday & Saturday nights with Great Keppel Island Hideaway and  Keppel Konnections
Please note, this is a +18 event.
Get your tickets here 
Location
Event Details
Time(s)
16 Nov at 10:30 u2013 17 Nov at 00:00
Event Date(s)
Saturday 16 November, 2019