Dreamtime Cultural Centre Market Day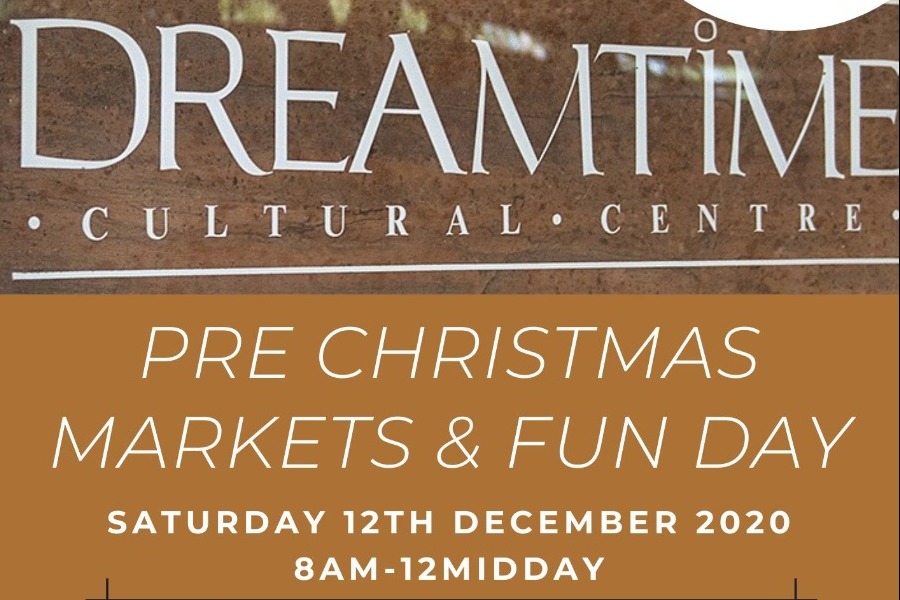 Join us for our Pre-Christmas Market and Fun Day.
Didjeridoo playing, boomerang throwing, face painting PLUS other fun events.
Aboriginal and Torres Strait Islander produced and themed gift ideas
Non indigenous gifts and products too!
Plants including Native Plants with description of Traditional Culinary and Medicinal uses.
Indigenous art painted pots and lots more.
FREE entry
Kiosk will be operated by the very active Rotary Club of Rockhampton – Fitzroy. 
Location
Event Details
Time(s)
8:00 AM - 12:00 PM
Event Date(s)
Saturday 12 December, 2020