Challenge The Mountain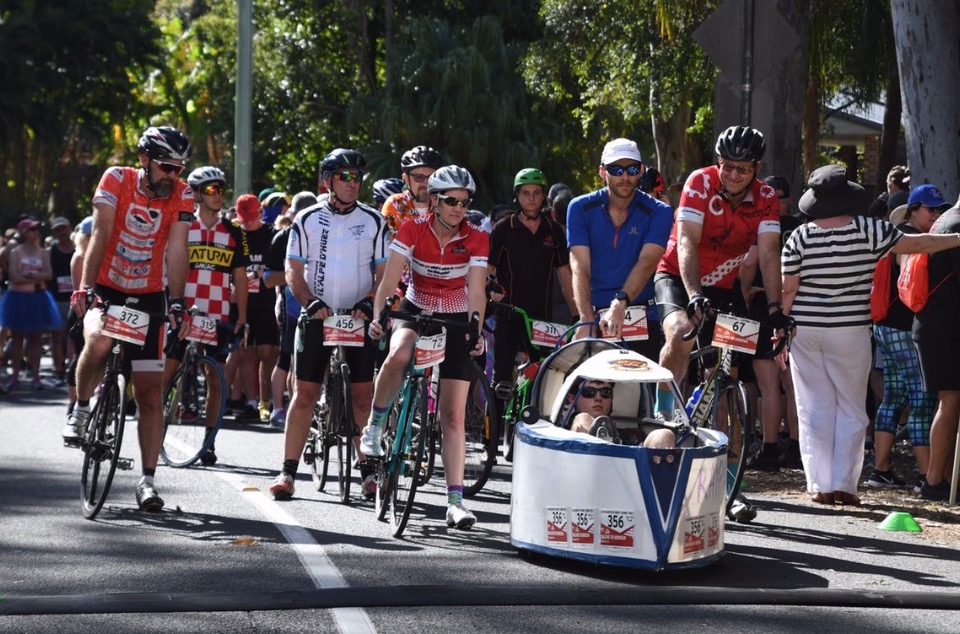 The weekend starts with a Sportsmans Dinner on Friday night where their ambassadors tell their story.
Saturday morning involves skills sessions where their ambassadors spend time with up and coming juniors.
Saturday afternoon is Challenge The Mountain – a community event involving both runners/walkers and cyclists in a challenging, rewarding and fun activity on Rockhampton's iconic Mt Archer. A five kilometre timed event up a 10 per cent gradient on closed roads, this is an event for all athletes. Where else can runners compete alongside cyclists, sometimes even passing them?
With elite ambassadors participating, local athletes gain a lot of knowledge having access to this calibre of person.
It's not all about the fastest – recreational runners and cyclists are encouraged to participate, along with juniors, wheelchair athletes and teams of five carrying a battle rope up!
A party atmosphere awaits at the top of the mountain with live music, drinks a barbecue and presentations.
Sunday morning includes two events. Road 2 Rocky is a multi-distance (30, 60 and 100 kilometres) event for all recreational cyclist fitness levels and Running of the Bulls, a fun multi-looped running event for families and all ages and fitness levels.
Location
Event Details
Time(s)
null
Event Date(s)
Friday 06 September, 2019