5 Surprising things to do in Rockhampton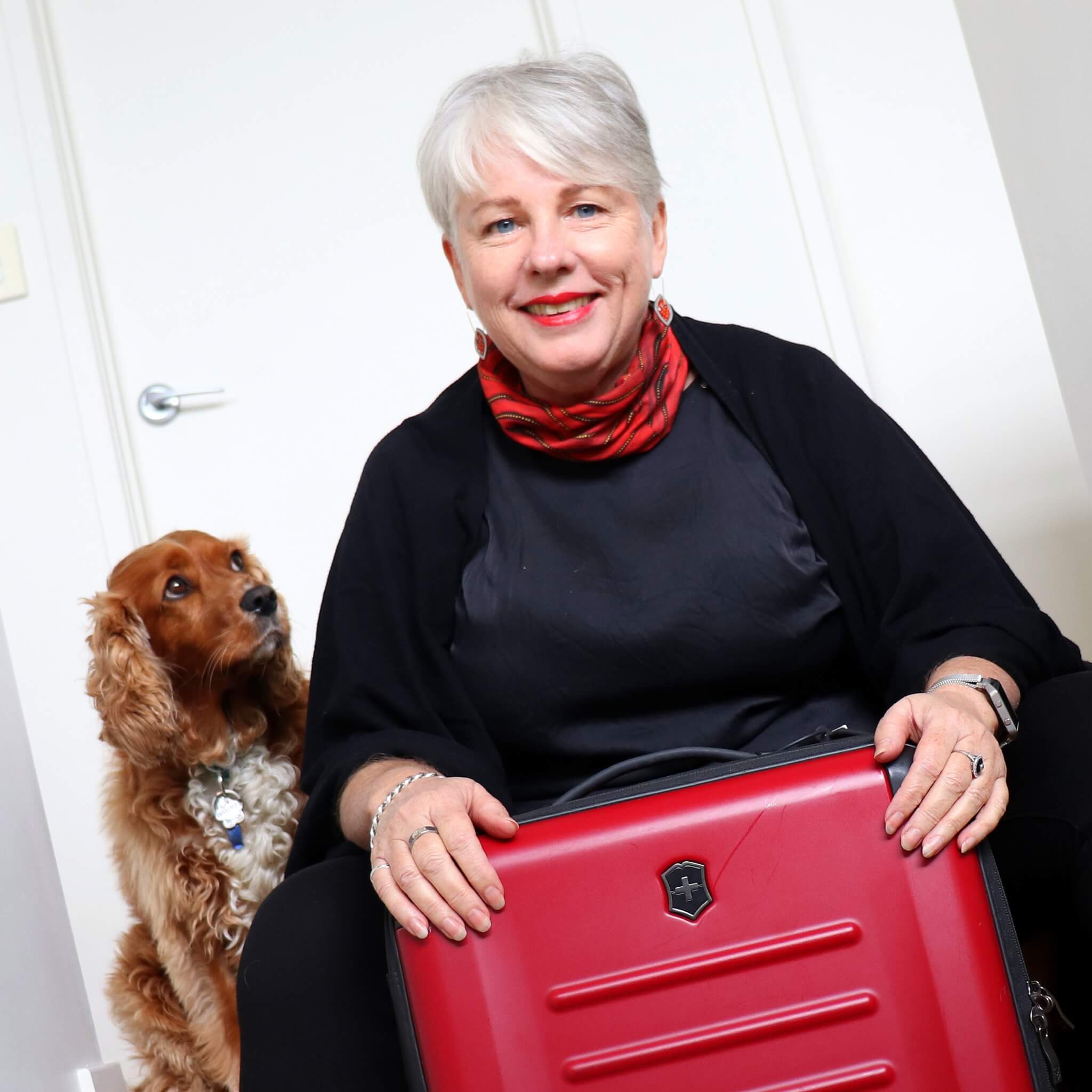 Written By: Kerry Heaney
About the author:
Kerry Heaney who travels bite by bite searching for new flavours and adventures. She writes about the food that you want to eat and the places you want to go for newspapers and magazines and has been doing that for more than 20 years.
There are many things to do in Rocky with Fitzroy River fishing, great Rockhampton eats, and comfortable Rockhampton accommodation. It's worth adding in some extra days to your trip for exploring the city and then retiring to the relaxing coastline or heading inland.
You'll be surprised by how much this Central Queensland town has changed. Walking through the streets you might even think you are in the big smoke, but the city's unique country charm is not far away. Here are five ways to rediscover the latest and greatest in Rocky.
1. Barramundi fishing in the Fitzroy River.
You probably know Rockhampton as Australia's beef capital, and it still is, but their side hustle has grown fins and taken off. In 2015 nets were removed from the Fitzroy River creating barramundi heaven judging from the increasing numbers of trophy barra sized over one metre being pulled from the river during the season.
Out of season even the most inexperienced angler like me can, and did, catch decent-sized and very edible threadfin salmon when Fitzroy River fishing. Mine was 96 cm so with a little more tuition from Nathan Johnston of Guided Fishing Down Under. Nathan's goal is to connect anglers with Barramundi, King Threadfin and Saratoga while enjoying the Fitzroy River Delta environment.
I will be heading back for another Fitzroy River fishing session to join the much prized by anglers One Metre Club. Reeling in the fish starts to get very exciting!
Photo:  Kerry Heaney with her catch – a 96cm threadfin caught in the Fitzroy River with Guided Fishing Downunder.
Photo: Here is my catch on the table at Empire Hotel with the river where it was caught in the background. Image captured by Kerry Heaney.
The biggest surprise, apart from actually catching a fish, was that I landed it within sight of my Rockhampton accommodation at Empire Apartment Hotel. With several awards to its credit, the Empire takes full advantage of its Fitzroy River frontage and CBD location offering smart and well-equipped apartment living.
Later I sat on the hotel room balcony as local chef Roel Van Camp cooked up threadfin en papillote (cooking in a paper parcel) in the apartment kitchen mixing locally sourced Asian flavours with threadfin salmon fillets for lunch.
2. Spotting a crocodile in Rockhampton's Fitzroy River
Sunset on the Fitzroy River paints the sky and river pink and orange as River Cruises CQ skipper Craig Robertson takes passengers on his boat to show off Rockhampton from the river. As I sip on champagne and dine from a finger food platter, Craig motors downriver past the lights on Quay Street. Rockhampton's historic heart dates from the 1850s and recently received a $36 million facelift.
Photo: The Fitzroy River boat ramp croc warning is a real reminder to look out for these creatures. Image captured by Kerry Heaney.
Along with the eight crocodiles who reside here, you might also spot dolphins relaxing in the river. The best time for croc spotting is low tide in winter when the reptiles are gathering warmth from the sun-drenched riverbanks. Their croc mudslides on the riverbanks can be seen at any time and are a reminder that you will find these fearsome creatures further south than you think.
Another place to see crocodiles close to Rockhampton is at the Koorana Crocodile Farm.
Photos: Hop on the sightseeing boat for a sunset river and croc spotting cruise. Images captured by Kerry Heaney.
3. High tea and other great Rockhampton eats.
Photo: High tea at Riverston Tea Rooms.
Set in a former Queensland National Bank building, Riverston Tea Rooms on Quay Street is a food and antique lover's dream.
Established in 2018 by Jim and Maria Ellrott, it is a café lined with cabinets full of desirable collectables and a jewellery display that has caught the eye of many a visitor. Head here to try Rocky's old-time favourites and stay for a Sunday high tea.
You'll be surprised by the variety of Rockhampton eats. Headricks Lane is another heritage-listed building that has been renovated to become a must-visit coffee shop, along with a microbrewery and restaurant. It all hides behind a minimalist exterior in the heart of town.
When it comes to pastries and pies, locals will tell you that the range at Artizan Gluten Free Bakery is second to none. It is a double bonus for gluten-free followers. Artizan Gluten Free Bakery makes the most delicious treats.
Another place for your things to do in Rockhampton list is a visit to Saleyards Distillery where you'll find the world's best-spiced rum, Capricorn Spiced. This is a delicious drop and I loved it muddled with lime and topped with Bundaberg ginger beer like a local.
4. Ready for takeoff with Rockhampton Helicopters.
When it comes to a race between a car and a helicopter, the helicopter always wins according to Rockhampton Helicopters pilot Daryl Cocker!
Racing a car on the highway followed by a bird's eye view of the artificial Surf Lakes wave pool is a fun way to start an air tour of the Capricorn region.
The flights depart from Mount Jim Crow opposite Baga National Park every Saturday and can include a look at the pristine blue waters around Great Keppel Island on the Southern Great Barrier Reef.
5. Mountain high.
At 604 metres above sea level, Rockhampton's Mount Archer offers spectacular views over the city. Fitzroy River and surrounds. The 500-metre Nurim Circuit Elevated Boardwalk is a relatively new addition to the pea.
It extends out 25 metres off the side of Mount Archer around 7.5 metres off the ground with viewing points and seating platforms so you can stop and enjoy the vista.
Interpretive Indigenous signage from the local Darumbul culture adds another level of understanding to the walk.
Enjoy this walk at any time but sunrise and sunsets are particularly popular with locals.
The elevated Mount Archer walking platform offers panoramic views.